St. Barts is an island that all nature lovers will enjoy, with its marine wildlife and sunsets, not forgetting its parties and gastronomic restaurants.
Whether you visit as a family, as a couple or with a group of friends, the island is sure to delight you.
Here is our TOP 10 of the essentials in St. Barts
1. Best Beaches in St Barth :
St. Barts is famous for its magnificent white sand beaches and the turquoise colour of its sea.
If you are in the mood for relaxation, we highly recommend Colombier (Around 20 mins walk or via boat), Governor or Salines beaches. These are idyllic spots, unspoiled, peaceful and you have a great sea view.
Remember that if you visit these beaches, there are no deckchairs available, so you will need to take a towel or a beach chair with you. We also advise you to take food and drink with you, because there are no restaurants or snack bars located around these beaches.
If you are looking for other beaches where peace and quiet, relaxation and wonder abound, but you prefer to be within reach of a restaurant or hotel where you can eat and where deckchairs are available in certain cases, we recommend Grand Cul de Sac, Anse des Cayes, Lorient, Corossol, Marigot Bay, St Jean Beach or Flamands beaches.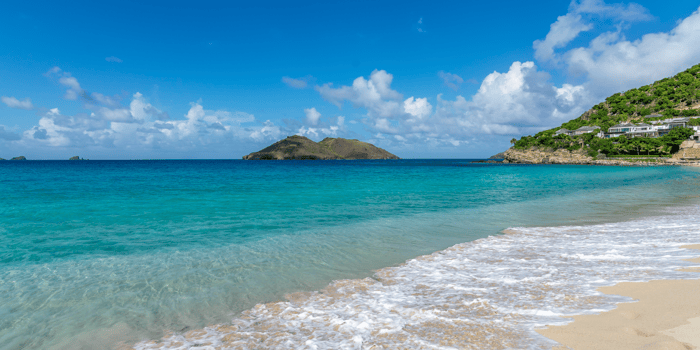 At St. Barts, partying isn't restricted to evenings in restaurants/clubs, there are places where the party goes on all day.
So, if you are in a party mood during your stay, or even all the way through your stay, you can enjoy crazy days in the restaurants/beach bars at St. Jean (Pearl Beach, Nikki Beach st barth, Gypsea), also at Shell Beach in Gustavia (Shellona) or at Toiny (Beach restaurant at the hotel in Toiny).
You can also hire a deckchair and lunch onsite while also making the most of the music and the party atmosphere.
And when you leave the island, most of you will be feeling relaxed and full of wonder at the beauty of its beaches, while others will have unforgettable memories of their days out partying.
2. Gastronomic restaurants in St Barth :
We can't talk about St. Barts without mentioning its wide range of gastronomic restaurants. Many chefs from across the whole world work here, providing you with wonderful menus to tempt your tastebuds.
There is something to suit everyone here: local cuisine, French cuisine, Franco-Japanese cuisine, Thai cuisine...
Eating out at a restaurant in St. Barts is an experience in itself, because not only will you have a delicious meal but in most cases you will also have a chance to enjoy incredible seaside views or idyllic scenery.
Every restaurant has its own ambiance.
The concierges in our hotels will be delighted to help you choose a restaurant and book a table.

3. Nightlife : Where to go in St Barth ?
Do you love to party? You're in the right place! Most of the nightlife is concentrated around Gustavia.
Come and enjoy the show at La Petite Plage or Bagatelle, come and swing your towels and dance on the tables at La Guérite. Enjoy a brilliant cabaret show and wear some fancy dress at the "Ti" at Pointe Milou for an unforgettable evening or go for a dance at the Modjo in Saint Jean.
If you want to carry on dancing after your evening in one of the restaurants/clubs, head to La Casa in Gustavia. This club stays open until 6am. Our concierge tells us that there is a different place where it's all happening for every day of the week.
Here are his tips for a week of partying:
Monday night: We recommend heading out for a relaxing evening at the Cheval Blanc or at the Black Ginger, because the ambiance tends to be quite quiet in the evenings. If you want to party, you can head to the Modjo in Saint Jean.
Tuesday evening: We recommend La Petite Plage in Gustavia, where you can eat a good meal and make the most of the festive atmosphere.
Wednesday: Don't miss the famous evenings at La Guérite, on Wednesday evenings only.
Thursday: Head out to Pointe Milou and to the Ti Saint Barth to enjoy a wonderful cabaret show and have fun in fancy dress (outfits supplied on site) for an unforgettable evening.
Friday: We recommend going out for dinner or just drinking a cocktail at the Bonito then going for a dance at La Casa.
Saturday: Come and enjoy the show and the festive atmosphere at the Bagatelle.
Sunday: Go out for lunch at the Nikki and then have dinner at Eddy's.
4. Water sports activities :
One thing is certain: you will never be bored in St. Barts. Despite the small size of the island, (around 24km²), there are many water sports activities for you to practice.
Best spots to Surf in St Barth ?
Visit some wonderful spots such as Lorient, Anse des Cayes, Toiny or Pointe Milou beaches.
At Lorient beach, you will find the surf club, which is easy to recognise thanks to its bright colours. You can have a surfing lesson there or just hire a board (booking recommended).
Do jet ski in St Barth:
Explore the island by sea and hire a jet ski. The companies who hire out the jet skis will take you on a full tour of the island. You can hire jet skis in Gustavia or at Grand Cul de Sac beach.
Best place for Snorkelling:
This is undoubtedly one of the most popular activities.
Here you can see lobsters, rays, boxfishes, sea turtles and nurse sharks (which are harmless but can be quite large).
We recommend the following beaches for this activity: Saint Jean, Colombier, Grand Cul de Sac, Saline, Corossol.
Paddleboarding:
This is a very enjoyable activity that we recommend to customers who are looking for some peace and quiet. Paddleboarding is available at Grand Cul de Sac, Saint Jean and Petit Cul de Sac beaches.
Kayaking is available at Petit Cul de Sac and Grand Cul de Sac beaches. This is a unique experience because the kayaks provided are transparent, allowing you to admire the turquoise waters and observe the turtles who come and play under your kayak.
Kitesurfing and Windsurfing:
Windspeeds are fairly low at St. Barts and there are not many kitesurfing and windsurfing spots around. The one we recommend the most is at Grand Cul de Sac beach.
Big-game fishing:
For anyone who loves fishing, St. Barts is a haven for this activity. The Caribbean Sea is home to several impressively sized fish (Bream, tuna, marlin, Wahoo, swordfish). Big game fishing is a unique thrill.
Don't hesitate to ask your concierge, who will be delighted to help you organise and plan all of these activities. You can also explore the neighbouring islands by hiring a boat for the day. From St. Barts, you can go to Ile Fourchue but you can also reach Saint Martin. Don't forget to stop off at Colombier, one of the wonderful beaches on St Barts's that is certainly worth seeing.

5. Scuba diving in St Barth :
St. Barts has a wide range of sites available for everyone, from beginners to experts, with the seabed featuring plenty of grottoes, rocky outcrops, tunnels and wrecks. The colours are magnificent, largely due to the shallowness of the water. You will find plenty of colourful reef fish here as well.
This is the wreck of a trawler (a boat equipped for fishing) that was deliberately sunk in 1994 off Gustavia, close to Les Gros Islets. This wreck, 30 metres below the surface, has become a habitat for a host of multicoloured fish. This is a superb place to dive and it is also accessible to all.
This site is located around two rock formations facing Gustavia, just a 5-minute boat trip from the coast. This spot, 25 metres below the surface, is home to a wide array of aquatic life, notably sleeper sharks, rays and green turtles. Suitable for divers of all ability and experience levels.
This site, which is a 25-minute boat journey away from Gustavia, is located at a depth of 28 metres and is best suited for experienced divers. Diving here gives you a chance to admire a wide range of coral as well as a multitude of aquatic fauna including stingrays, garden eels, sea potatoes and countless shellfish.
The spot at Pointe de Colombier is located off the north-west coast of St. Barts. This spot is only suitable for experienced divers. You will find a wide variety of coral here in addition to sponges and an array of multicoloured fish.
6. St Barth best places and spots for taking photos :
Once you have explored the coast, set off to explore the island by car, scooter or even quadbike for the more adventurous among you. Don't forget to stop off at these spots that provide spectacular views and give you a chance to take some magnificent photos.
Fort Gustave: You will have a breath-taking view over the port from the lofty ruins of Fort Gustave. You will also be able to see a big red-and-white lighthouse.

La Tourmente: We advise you to try to park up close to this famous roundabout known as La Tourmente, wait for 5 mins and you will see aeroplanes flying just over your head!

Viewing point at Grand Fond.

Viewing point at Colombier, a superb view over Flamands and Colombier.

The peninsula at Guanahani.

Fort Karl for the sunsets.
Don't worry, your concierge will be able to tell you exactly where each of these viewing points are located.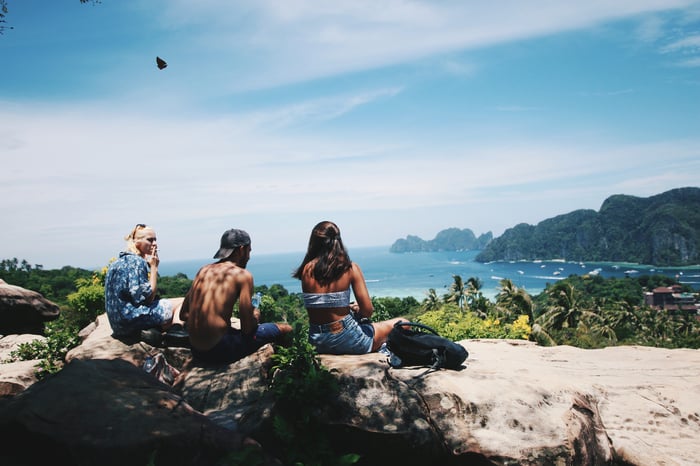 7. Beautiful Sunsets in St Barthelemy:
Don't miss the sunsets on St. Barts.
The colours are incredible.
Here are the best spots to enjoy an unbelievable sunset.
Shell Beach
Corossol Beach
Public Beach
Karl Gustaf Restaurant
Hôtel Christopher
Gustavia Lighthouse
The docks at Gustavia point
8. Spas:
For most of us, when we talk about holidays we instantly think of relaxation and massages.
The island provides a range of places where you can spend the day relaxing.
Here are our recommendations,
Le Barthélemy,
Le Christopher,
Le Cheval Blanc
Karl Gustaf
Le Guanahani
At your villa, because during your holiday our concierges can book you a massage that you can enjoy in your villa.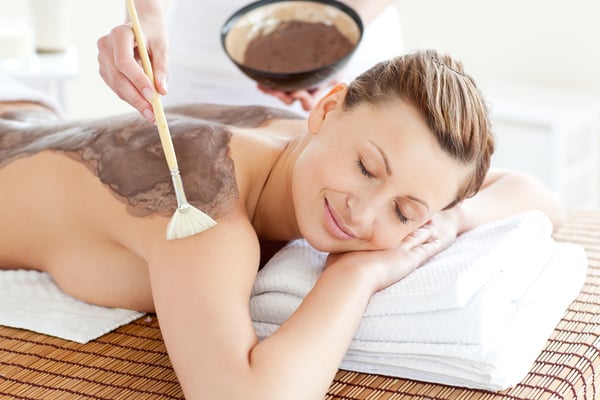 9. Discover the history of St. Barts:
If you walk around the streets of Gustavia, you will notice that history has left its mark on our magnificent island.
If you want to travel through time, you will find all the cultural sites we recommend in the article entitled "Explore the different cultural sites on the island" on our blog.
10. Boutiques
St. Barts has around 200 luxury boutiques.
You will find most of the major brands if you walk along the harbour in Gustavia or opposite Saint Jean beach.
You will find the best spots for shopping in our article: "The best spots for shopping in St. Barts".