Welcome to Saint-Barthélémy, the smallest Caribbean island in the French Antilles and a favorite tropical destination among celebrities and billionaires. Located north of Guadeloupe, this French-speaking Caribbean has everything needed for a relaxing vacation.
Whether you wish to enjoy postcard-perfect beaches, explore quaint coastal villages, satisfy your shopping cravings at luxury designer boutiques in Gustavia, or enjoy St Barts water activities like snorkeling fish-filled reefs and learning how to surf, there is plenty to look forward to when visiting St Barts. Without further ado, here is our list of 10 must-do things in St Barts.
Explore the Island's Capital (Gustavia)
First on our list is the charming town of Gustavia. Located just a short drive from the airport, the capital of St Barts is well-known for its lovely streets dotted with colorful wooden houses with red roofs and cute coffee shops, bars, and restaurants.
Not to be missed is the town's marina where you will have an opportunity to see some of the world's most majestic yachts. If you wish to hit the beach, Gustavia is just a short walk from the lovely Shell Beach that is framed by dramatic cliffs and towering mountains. Shopaholics can look forward to visiting designer boutiques and local shops where they can purchase everything from high-end jewelry to clothing.
Cultural Attractions in Gustavia
Houses of the Governors and Dinzey
House of the Governors is without a doubt the most famous building in Gustavia. Built during the Swedish colonization in the 18th century, this historic building served as the town hall until 2001.
Travelers visiting Gustavia can also check out the Dinzey house, also known as Le Brigantin. Built in the 19th century, the house is listed as a historic monument and features a terraced courtyard and a garden. An interesting fact is that Dinzey is only one of the few buildings that survived the great fire that took place in 1852 in St Barts.
Gustav's Fort and Karl's Fort
History buffs will want to pay a visit to Gustav's Fort. This historic fort complex offers a glimpse of St. Bart's colonial past, as well as breathtaking views of the capital town. The remains of Gustav's Fort include a powder house, cannons, a sentry box, and stone ramparts. Located right opposite of Gustav's, you will find Karl's Fort that boasts a wonderful observation platform and also offers magnificent views of Gustavia.
Churches and the Anchor
While you are exploring the streets of Gustavia make sure to visit other cultural attractions including the 10-ton anchor on Place de la Retrocession, the damaged Swedish Bell Tower of Gustavia, and both the Anglican Church and Notre Dame de l'Assomption Catholic Church.
The Wall House
The last stop on our journey through Gustavia is the town's territorial museum, also known as the Wall House. If you wish to learn more about the history of this charming Caribbean island and see a variety of watercolors, objects, and documents. Upstairs, you will find the historical library. Make sure to visit the courtyard and see the remains of a brick-made bread oven.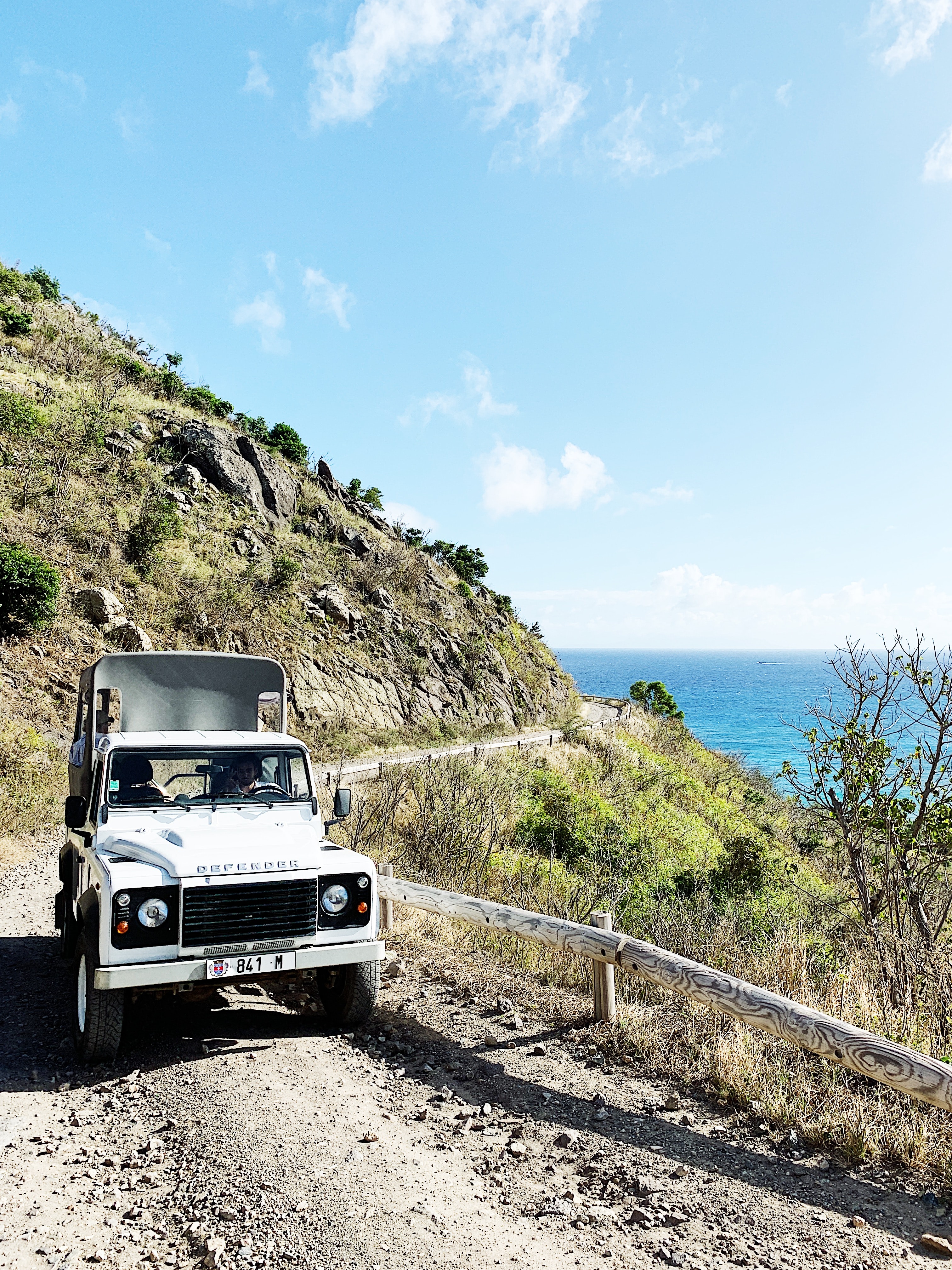 Visit the village of Corossol
Located on the west coast in St Barts and just a few kilometers from Gustavia, Corossol is an ideal destination for travelers who wish learn about the local culture and interact with the locals. This small fishing village has somehow managed to avoid urban development and keep its traditional and authentic atmosphere.
The highlight of the visit are the colorful little houses, as well as the small fishermen's boasts called "Doris" that you won't find anywhere else on the island. Feel free to go for a dip on the charming brown sand beach and purchase traditional local crafts and basketry accessories from the locals in Corossol.
Wellness at the Spa
Visiting the charming Caribbean island of St Barts is a memorable experience. One of the best ways to fully enjoy your stay on the island is by paying a visit to one of the many spa centers in St Barts. Most spa facilities on the island are located within luxury hotels and resorts.
Whether you wish to enjoy a wide range of massages and body scrubs, relax in saunas and authentic Turkish baths also known as hammam, or take advantage of other services like manicures and hydrotherapy, the island is home to many spa centers and holistic facilities that use world-class products for their treatments. If you wish to learn more about the best spa facilities on the island, feel free to check out our guide to the best spas in St Barts.
Try Local foods and Enjoy Creole Cuisine
The gastronomy of the island is distinguished by its many influences ranging from French cuisine to Creole cooking. In addition to a large number of upscale dining establishments that offer French cuisine and all those mouthwatering French dishes such as grilled lamb, duck breast, marble snails, and beef tartare, several islands on the island specialize in Creole cuisine.
You will have a chance to enjoy a variety of typical Caribbean dishes including stuffed crab, West Indian fish pudding, and christophine with cod. Make sure to try the inevitable lobster and accras (salt cod fritters served in a spicy sauce). To wash down all these tasty dishes, we recommend ordering the traditional ti'punch, a tasty cocktail made with rum, lemon juice, and cane suga. Also, you might want to pay a visit to the local Gustavia market where you can purchase tropical fruits like passion fruit, pineapple, mangoes, bananas, etc…