St. Barts, also known as Saint Barthélemy, is a beautiful island located in the Caribbean Sea. It has stunning beaches, crystal-clear waters, and sunny weather all year round. Thus, it is no wonder that St. Barts has become a prime vacation destination for sun, sea, and sand lovers. The island offers plenty of activities, from water sports to shopping and dining.
However, for golf enthusiasts, St. Barts may not be the first choice as there are no golf courses on the island. Nonetheless, golfers can still enjoy world-class golf courses in the neighboring islands, making St. Barts, an excellent destination for a golf vacation.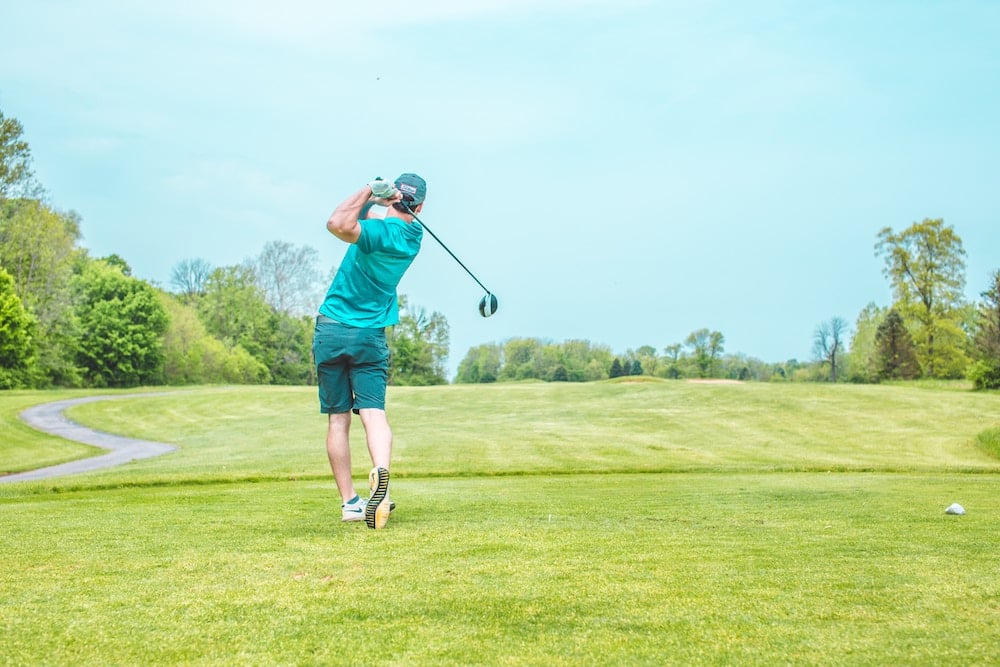 Where to play golf in St. Barts?
As mentioned earlier, there are no golf courses in St. Barts. Indeed, the island's small size and rocky terrain make it difficult to create a golf course. But that doesn't mean golf enthusiasts can't enjoy their favorite sport while visiting.
The island's proximity to other islands, such as Anguilla, Nevis, and St. Kitts makes it possible for visitors to hop over and enjoy a game of golf. Here are some of the golf courses near St. Barts that you can explore:
Golf courses near St. Barts
Golfers can still enjoy their favorite sport by taking a short boat or plane ride to one of the nearby islands Anguilla, Nevis or St. Kitts. Let's took a look on the local golf courses:
Anguilla
The island of Anguilla, located just a short distance from St. Barts has a golf course that offers breathtaking views of the Caribbean Sea. Located on the south coast of the island, The CuisinArt Golf Resort & Spa boasts an 18-hole championship golf course designed by the renowned golf course architect, Greg Norman.
The course spans 7,063 yards and features stunning views of the sea, as well as several lakes and ponds. The course has a par of 72 and has been designed to challenge golfers of all skill levels, with strategically placed bunkers, water hazards, and fast greens. The fairways are relatively wide, but the rough can be quite thick and difficult to navigate. Golfers can choose from four sets of tees to suit their level of play, and the course is open year-round.</p>
In addition to the golf course, the resort has a driving range and a practice putting green for golfers to hone their skills. It also offers golf lessons from experienced professionals for those looking to improve their game. Finally, the CuisinArt Golf Club features a number of on-site dining options, including several restaurants that offer a variety of cuisine, from fresh seafood to Italian specialties.
Nevis
In addition to Anguilla, there are other islands near St. Barts that have world-class golf courses. One such island is Nevis, located just a short boat ride from St. Kitts.
The Four Seasons Resort Nevis has a Robert Trent Jones II golf course that is widely regarded as one of the best in the Caribbean. It is a par-71, 18-hole course that is set on the slopes of the island's highest peak, Nevis Peak, over 6,766 yards. It is known for its stunning views of the Caribbean Sea, the nearby island of St. Kitts, and the lush greenery of Nevis.
The course features a variety of challenges, including water hazards, sand traps, and sloping fairways. It is designed to be playable for golfers of all skill levels, with multiple tees available on each hole.
In addition to the course itself, the Four Seasons Resort Nevis golf experience includes a full-service practice facility, including a driving range, chipping and putting greens, and a short game area. The resort also offers golf lessons with PGA professionals for guests looking to improve their game.</p>
The Four Seasons Resort Nevis also boasts several dining options: The acclaimed Mango restaurant, which serves contemporary Caribbean cuisine using local ingredients. And the Coral Grill, which offers steak and seafood dishes. The resort's bars and lounges serve a variety of drinks, cocktails, and light bites.
St. Kitts
St. Kitts is another beautiful island in the Caribbean that is home to a world-class golf course: the Royal St. Kitts Golf Club. This par-71 golf course is located on the northeastern coast of St. Kitts, and was designed by Canadian architect Thomas McBroom.
It is set against the backdrop of the Atlantic Ocean on 125 acres of lush tropical terrain, with stunning views of the nearby island of Nevis. It features 18 challenging holes, with a total length of 6,900 yards surrounded by a scenic beauty, with palm trees, and lakes.The course is known for its challenging holes, with several water hazards, strategically placed bunkers, and sloping fairways.</p>
In addition to the golf course, the Royal St. Kitts Golf Club also has a driving range, putting green, and a pro shop. Golf lessons are available for players of all skill levels, and there are also several dining options on site, including the Clubhouse Grill, which serves up delicious Caribbean cuisine.
Go for a heli-golf day
For those looking for an exciting golfing experience, a heli-golf day is the perfect option. This unique activity to try allows golfers to take a helicopter ride to a nearby island for a day of golfing on a stunning course. The experience begins with a scenic flight over the crystal-clear waters and picturesque landscapes, before arriving at the golf course, which is only accessible by air or boat. Golfers can enjoy a challenging game on the course, surrounded by breathtaking views of the Caribbean Sea.
After the game, guests can indulge in a gourmet lunch and drinks at the course's clubhouse before taking the helicopter back to St. Barts, with a bird's-eye view of the island. Heli-golf is a truly unforgettable experience, combining the thrill of helicopter flight with the relaxation of a day spent on a beautiful golf course. It's a must-try for anyone visiting St. Barts who loves golf and adventure.
Although St. Barts does not have a golf course on its territory, it is entirely possible to play golf nearby. The island is home to several luxury resorts that offer access to nearby golf courses in Anguilla, St. Kitts, and Nevis. Golf enthusiasts staying on the island can easily arrange a day trip to one of these courses, where they can enjoy a day of golfing and take in the stunning views of the Caribbean.
Additionally, golfers looking for an extraordinary golfing experience should consider taking a heli-golf day, which allows them to play on multiple courses in a single day while enjoying the added excitement of flying between courses in a helicopter.