St Barth Store, the online shopping website powered by the St Barth Electronics team, the high-tech product store located in St Jean near the gas station in front of the airport, has just opened a new boutique/showroom in Les Mangliers in St Jean. This new place is a true paradise for shopping enthusiasts, offering a wide range of products in different categories such as decoration, health, hygiene products, indoor and outdoor furniture, pet accessories, games, toys, and furnishings, among others. The store spans two floors, providing a unique shopping experience.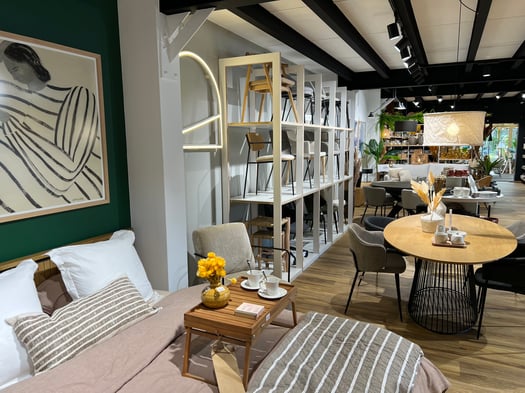 This new showroom features the Kave Home range, a brand known for its design and exceptional quality. Customers can now discover and purchase these world-renowned products directly at St Barth Store, further enhancing the boutique's reputation as a must-visit destination for high-end shopping.
The history of St-Barth Store.com dates back 40 years when the family business was founded with the aim of opening the island to the world. At that time, VCRs and antennas were the first to meet the challenge of isolation, offering the island's residents access to cutting-edge technology. Over the years, the company expanded its offerings to include electronics, watches, and luggage, proudly representing prestigious brands, some exclusively.
The philosophy of St-Barth Store.com remains true to its commitment to a privileged customer experience. The website now offers an expanded, unique, local, and accessible range of products, reflecting a true way of life. The selected products are of exceptional quality, perfectly suited to the tropics, and cover various areas, from high-tech to home, outdoor, fashion, well-being, sports, and leisure. All of this is offered at competitive prices, with fast delivery and customized services to ensure customer satisfaction.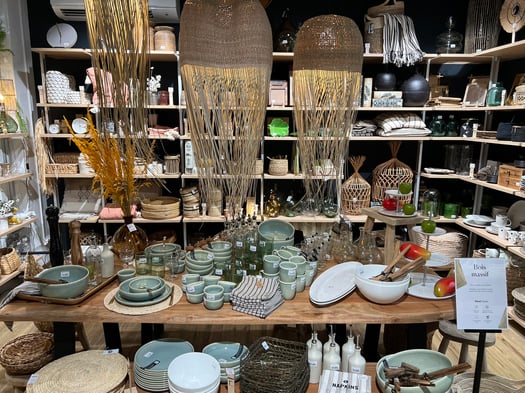 Among the services offered, the drive-through, VIP delivery, and lockers accessible at any time reflect St Barth Store's commitment to customer satisfaction. Additionally, the new showroom, located within 20 minutes of any residence, is a place where customers can see the products in person and benefit from the expertise of a passionate team.
Whether you prefer to shop online or in person, the St Barth Store team is there to guide you and offer personalized assistance. Customer satisfaction and strengthening community ties remain at the core of their continued success.
In summary, St Barth Store is more than just a store; it is a top destination for those seeking high-quality products in a variety of areas, all backed by a rich history of 40 years of commitment to excellence and customer satisfaction.