A French island in the West Indies, St Barth delights tourists from all over the world. If you, too, want to discover the Swedish bell tower in Gustavia, rent a villa for the holidays. We'll help you find the accommodation of your dreams. You can then enjoy the island's idyllic setting, its beaches stretching as far as the eye can see and its dazzling sun.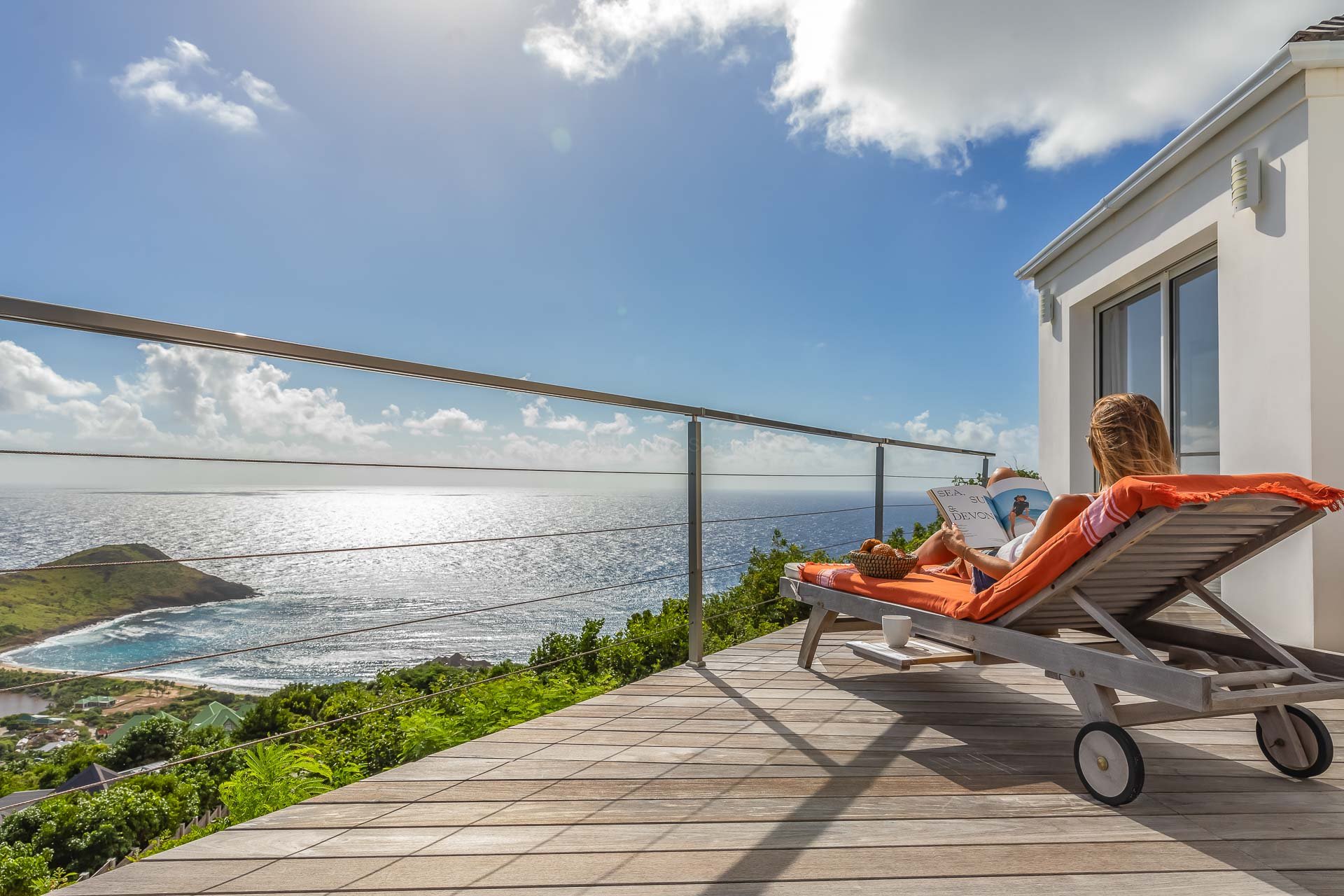 How do I find a villa for rent in St Barth?
How about digging your toes into the warm, fine sand on the superb Plage de Colombier? The island of Saint Barthélémy is the ideal place for tourists in search of adventure and a change of scenery. As this paradise is highly sought after, it is not always easy to find a place to stay with friends, as a couple or as a family.

There are two possible solutions for you: contact a specialized real estate agency or trawl through the classified ads posted by individuals.

Use an agency to rent a villa
Finding a villa in St Barth can quickly become an obstacle course unless you have a lot of help. Do you want to go on your dream holiday with the minimum of fuss?

Our job is to help you find the best value for money luxury villa rental in St Barth. Using an agency saves you time and guarantees that the rental will be real and safe. An agency's professionals are at your disposal to answer all your questions to ensure you get the best possible service.

At Corcoran St Barth, our help is personalized to meet your individual requirements. Based in St Barth we offer rentals exclusively in St Barth. We therefore know the region and the tourist rental market perfectly. Our rates are calculated competitively, without booking fees, ensuring you enjoy a holiday that meets your needs exactly.

Welcoming you at the airport, a providing a concierge service or a welcome basket are just a few examples of the various services included in all our rentals.
Rent directly from an owner
Do you have a little time to spare to plan your holiday in St Barth? You can then try to sift through the private rental ads. But this time-consuming task offers you no guarantee of safety.

Seated at your computer screen, you are thousands of miles from this charming little island. But, small as it is, it is not only home to dream villas. If you don't know the place being offered to you or cannot send someone to check it out for you, you run the risk of real disappointment when you arrive. And, without having a fallback solution!

You cannot benefit from the support and guarantees provided by an agency specializing in private villa rentals in St Barth. Cleaning, wi-fi, sheets and towels provided, concierge at your disposal, etc. are all details that are important to take into account when going on holiday. So, why risk ruining yours?

Successfully renting a villa in St Barth
Very popular with tourists from all over the world, the small island of St Barth instantly transports you to an idyllic setting.

Since the arrival of international celebrities, this small island has further gained in popularity, especially since its weather is good all year round. It is therefore not always easy to find a villa rental in Saint Barthélémy without a knowledgeable local contact.


Do you have any favourite neighbourhoods?
St Barth is a small island of 21 km². No matter where you are, it's always possible to reach the other end in less than thirty minutes. But, even if the island is beautiful wherever you are, it is important to find a tourist rental, depending on the type of stay you plan. Knowing more about the type of holiday you have planned enables you to stay in the best location.

For instance, to discover the best restaurants, it's a good idea to stay near Gustavia. With friends or as a couple, you can choose a villa near Gustavia or Saint Jean to enjoy the island's festive atmosphere. As a family, your days are likely to be spent by your villa's private swimming pool. More family-friendly neighbourhoods such as Grand Cul de Sac, Toiny or Grand Fonds can also be attractive, enabling you to take advantage of lower prices.

We at Corcoran St Barth can help and advise you on a particular location. But in general, all areas of the island are pleasant and safe.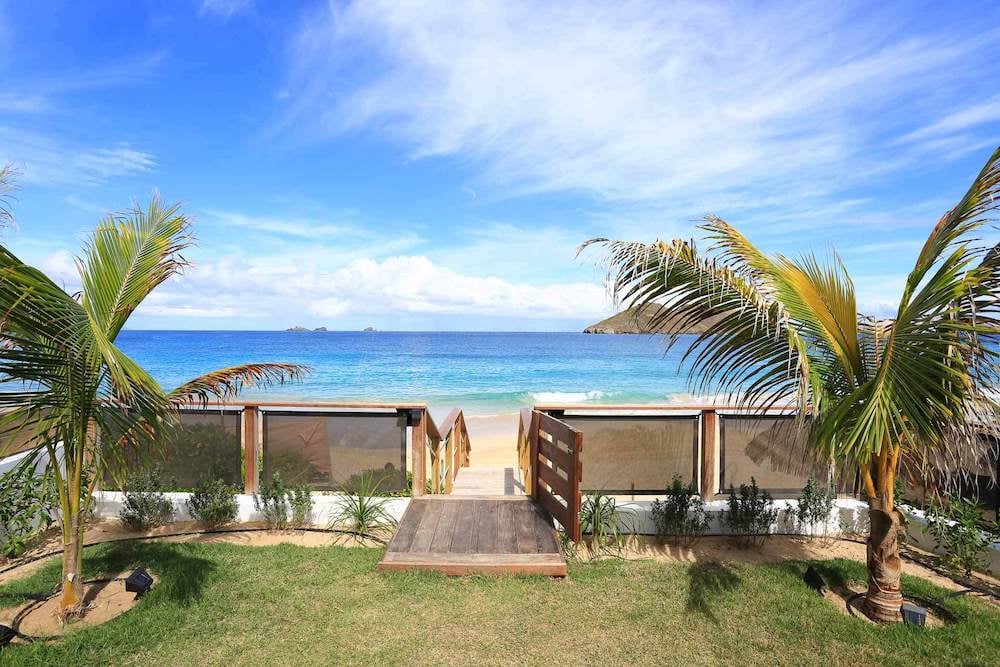 The extra facilities that matter to a client
There is no shortage of dream villas in St Barth! Some offer specific additional facilities that can guide your choice.
A gym for daily training.


A swimming pool that can be heated or not. Though it's hot all year round in St Barth (around 30 degrees on average), it is very pleasant to recharge your batteries by a swimming pool at ambient temperature. But in winter, holidaymakers are delighted to spend long periods of time in a heated swimming pool. Yes, imagine swimming in water that would be below 25 °C! Don't worry, in St Barth this never happens!


An air conditioning system in the living room. Between May and November, it is very hot in St Barth. To have a heavenly trip it's important to think about having air conditioning in the living room as well as in the bedrooms.


If you are planning a family trip, talk to the villa rental agency in St Barth about getting a villa suitable for toddlers. The properties offered in St Barth are luxurious and sometimes very individualistic. Some consist of several units in which one can live equally enjoyably out of doors or under cover. This is not very practical for a child at night, for example.


Ditto for access to the villa, which must be specified. Some views are breathtaking - the immense blue vista of L'Anse Marigot or La Baie des Flamands. But these villas are usually higher up and sometimes require an all-terrain vehicle to reach them.


Internet speed is also important to consider. If you want to work, for example, you'll need a good connection. Most villas have fibre, but it is still being installed in some areas of the island.


The proximity of the neighbourhood, activities within walking distance, a beach within walking distance, the possibility of bringing your pet... Tell us your priorities and we'll propose tailor-made suggestions for you.
The timing to rent your villa in St Barth
The island being very popular with tourists, we recommend that you book your villa as far ahead as possible. Many vacation rentals in St Barth are retained from one year to the next.

Saint-Barthélemy is an attractive place all year round. However, some periods, such as Thanksgiving, New Year, February and March are even busier. The demand for villa rentals at these times is very high.

If you are planning your visit during one of these periods, you should ideally plan it between three and six months ahead. If, on the other hand, your dates are flexible, a last-minute reservation can sometimes allow you to benefit from an attractive price reduction. Subject, of course, to availability!

In any case, and before booking a villa, take the time to look carefully at the photos and the descriptions in the advertisements. Also, pay attention to the booking and cancellation clauses to avoid any unpleasant surprises. With the help of Corcoran St Barth, you won't be disappointed. We are at your disposal to respond honestly and in detail to all your requests!

For a dream vacation on the paradise island of St Barth, renting a villa is the ideal solution. But when you don't know the place well or want to avoid unpleasant surprises, it is safer to contact a tourist rental professional.

The Corcoran St Barth agency team offers tailor-made services and personalized assistance. You deserve to enjoy your holiday. We'll make sure to prepare for your visit as well as possible!