Are you the owner of a villa on the beautiful island of St Barth and are looking to rent it out? Then follow our guide to make sure you don't forget anything when putting it on the rental market.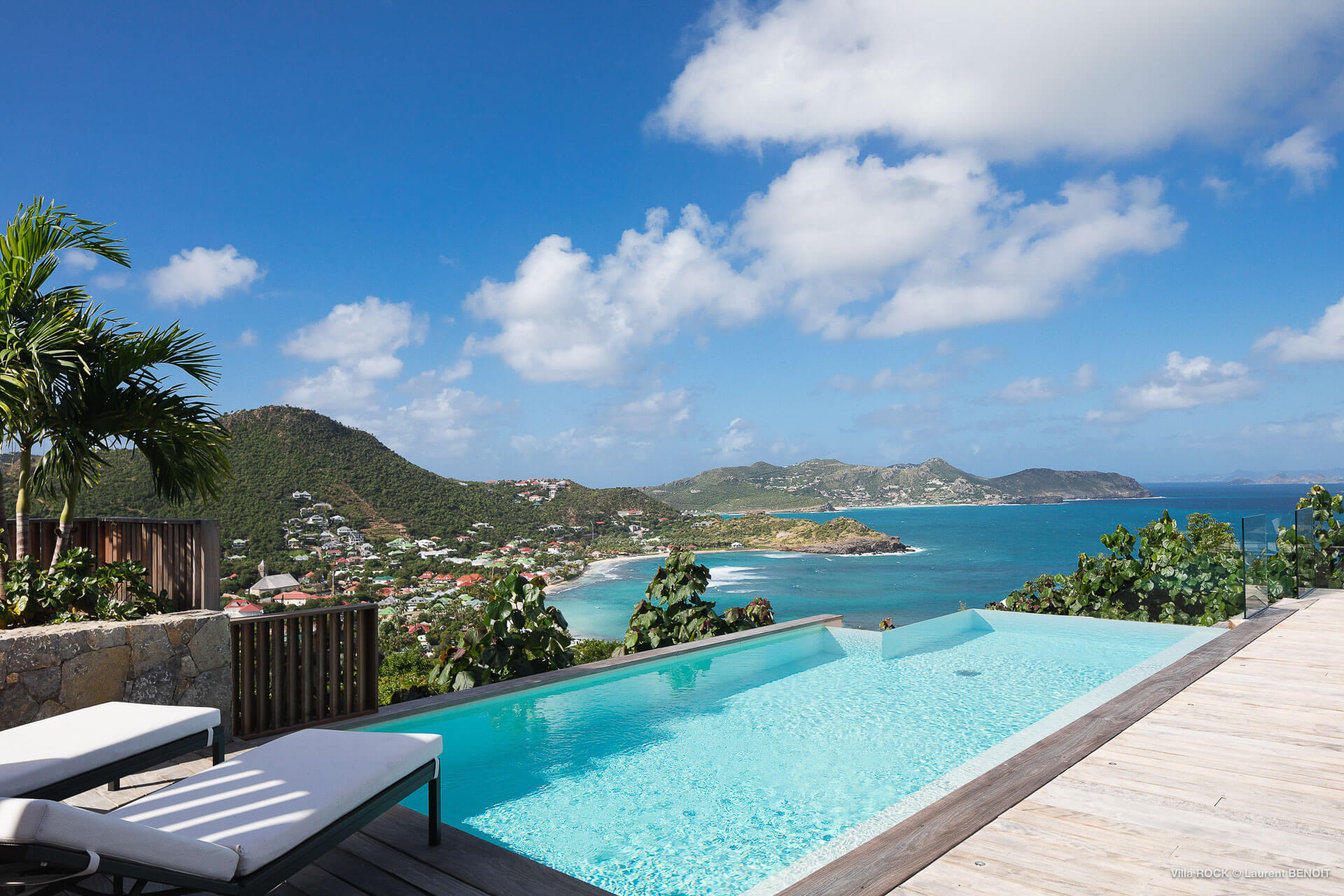 The benefits of seasonal rental
A source of income
One of the first advantages of investing in seasonal rentals is of course income from the rent itself. Profitability levels on high-end properties can be superb even after deducting expenses.

A fine location and good management can help make your property investment profitable very quickly. In fact, the more popular the sector of your villa, the higher the price of your villa rental will become.

A villa is rented on average for about twenty weeks of the year, however some properties are rented out much more often.

When it boils down to costs, you will have to account for around 30% to 40% between the gross and net incomes, namely after deduction of the agency commission and existing expenses. These expenses include cleaning costs, garden and swimming pool maintenance, electricity and water, internet and television subscriptions and the salary of the manager responsible for the villa.
A villa serviced the whole year round
Deciding to put your property up for seasonal rental allows you to keep your villa perfectly maintained.

It is the ideal compromise between a year-round rental and a second home. The tenant can in fact degrade your accommodation on an annual lease without you being informed. And when you buy a second home and the accommodation is not occupied all year round, it can deteriorate quickly.

The property is occupied more often but for shorter periods with seasonal rentals. Any income generated is used to cover maintenance costs. A seasonal rental also requires an impeccable property, so you will get into the habit of maintaining and improving your property on a regular basis.
The freedom to rent whenever you want
The restrictions applied in mainland France on seasonal rentals are not in force in Saint-Barthélemy. Indeed, in Paris, or even in Bordeaux, seasonal rentals between individuals cannot exceed 120 days per year for a primary residence, or three consecutive months for a secondary residence.

Your only obligation in St Barts is to complete the online procedures on "Déclaloc", and to declare your furnished tourist accommodation. You will then be given a registration number giving you the right to rent out your villa as you wish.

You can therefore actually rent out your villa as often as you wish, and you can also keep certain periods free for your personal use and continue to enjoy your villa in St. Barth.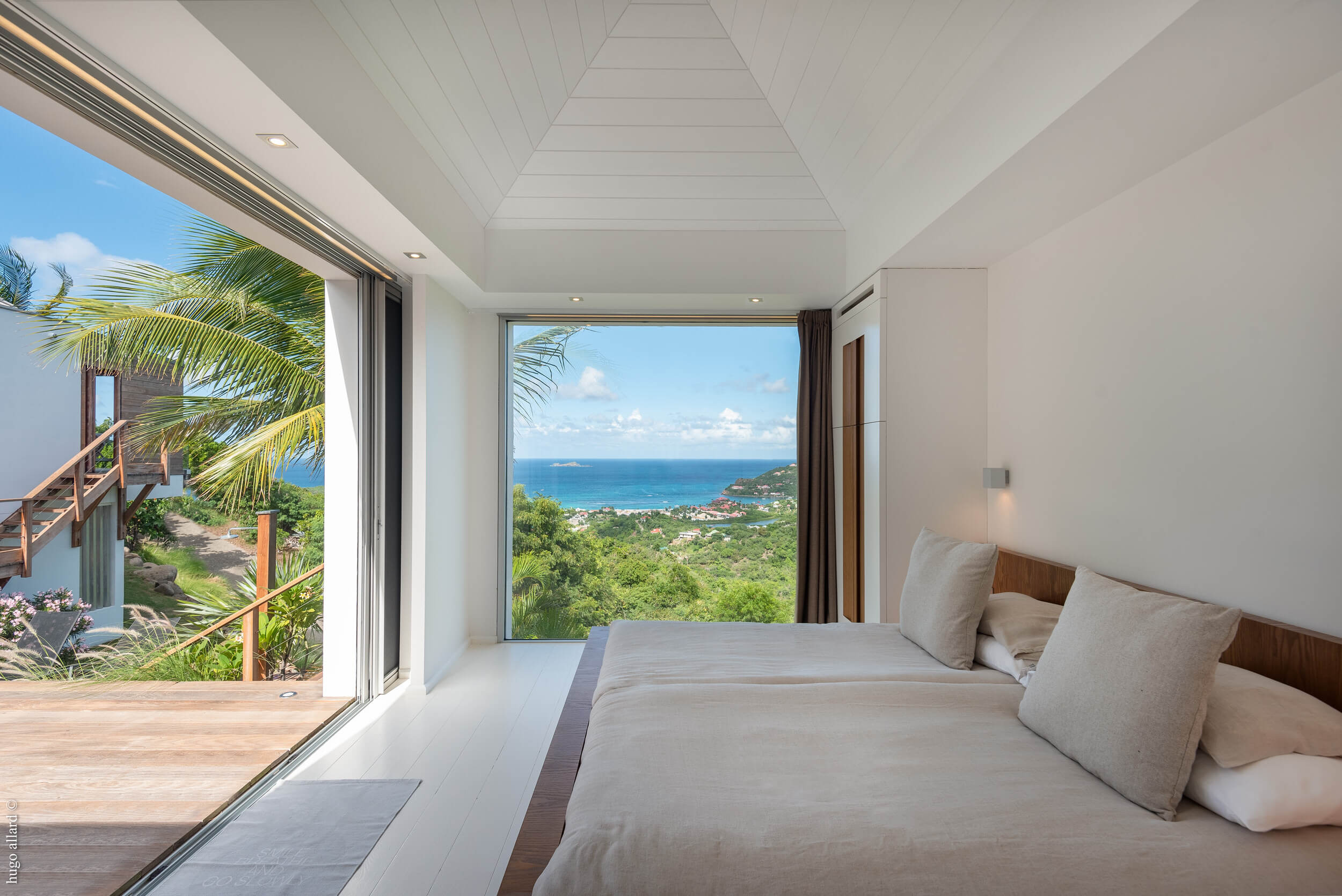 What types of rental are there for my villa?
Place your villa in the hands of a property letting agency
Among the choices available to you, the management of your seasonal rental in St. Barth can be overseen by a property letting agency.

Property agencies in St. Barth will take care of marketing of your villa. They possess both networks and a large customer database. They know how to use their own website or advertising portal sites.

Property letting agencies also have concierges in their teams who take care of regularly demanding clients. The concierges are able to respond to all kinds of requests in order to make the guests' stay an unforgettable one.
Signing the property mandate
Drafting a property mandate is an essential step for seasonal rentals.

The rental mandate establishes the essential elements of the mission of the property agency, as well as your obligations as the owner.

It is also mentioned in the mandate that you will specify the rental rates. It is customary to quote rates per room in St. Barth. Guests do not share the villa with any other tenants, however they do pay a lower rate if they are not using all of the rooms in the villa.

The rates are also seasonal, with the "festive" season (Christmas and New Year) being the most expensive.

A property letting agency such as Corcoran St. Barth will be able to offer you price proposals after a visit to your villa.

The property letting agencies in St. Barth will then ask you to have a housekeeper and a manager in charge of the technical aspects of the villa. It will in fact be cleaned every day apart from on Sundays and public holidays, and this is included in the rentals.

The agencies will also need a point of contact in the event of a problem at the villa (breakdown of air conditioning, internet etc.). You can take on this role if you live on the island, but please be aware that you must be available at short notice, and at all times.

Your agency will be able to support you when searching for a competent manager if required.
Property letting agency fees
The management fees for seasonal rentals charged by property letting agents will be deducted from the total price of the rental.

Fees range from 20% to 25% depending on the agency. The agency is responsible for collecting the 5% tourist tax and paying it to the local authority.
Advantage of going through a property letting agency
A property letting agency is the ideal solution, which makes your life easier and maximises the profitability of your seasonal rental.

Managing your vacation rental can become complicated quite quickly if you don't live close to your villa, or if you have little time to devote to it.

They will save you precious time thanks to their knowledge of the market, their experience of transactions, their know-how, the network that the letting agency has, and the customer concierge service at your disposal.
Direct rentals
You also however have the option of renting out your property in St. Barth without calling on a real estate professional.

Sites such as "Airbnb" and "Homeway" are online booking platforms that connect owners and people who are looking for a rental. They will make a general application to the owners with reduced commission, albeit one which can sometimes be substantial.

This system, which is sometimes advantageous for "small" properties, requires you being able to devote a lot of time to it and having a good level of English. Managing your ad on a site among individuals does indeed mean you will have to respond to a large number of requests and calls from international Internet users.

You will also have to make plans to pay the 5% tourist tax to the local authority yourself.

You can however choose both to entrust the management of your property to a letting agency and also to rent it out directly. You will then have to ensure that you communicate properly and keep the reservation calendar up to date in order to avoid duplicate bookings.

The agency will ask you to display the same rental rates should this be the case. The same is true if you decide to work with several agencies/partners.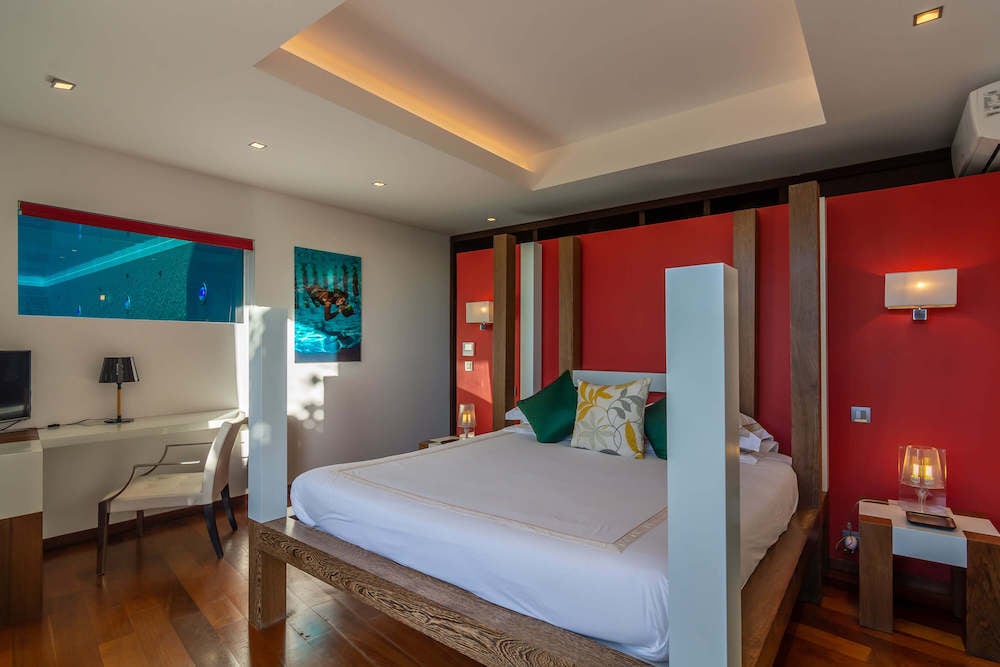 Things you need to know about the seasonal rental of your villa in Saint Barth
Some lovely photos to showcase your villa
The first opinion that a potential tenant will have of your villa will be based solely on the photos. We would advise you to hire a professional photographer.

Open all the windows to let more light in, keep each room clean and tidy, put some flowers up, and decorate it carefully to attract attention if you wish to take the photos yourself. Add a photo of the panorama if you have a coveted view from your accommodation.

Property letting agencies are used to posting photos that highlight the properties for rent. They can give you valuable advice.

Please contact your Corcoran St. Barth agency if you are planning to rent out your villa in Saint Barth. We will answer all of your questions and we can also help you establish your rental rates per season.

As a human-sized agency with a strong international network, we can provide you with our in-depth knowledge of our magnificent island of St. Barth and our expertise in the property market. Our sole objective: your satisfaction!