If you plan to build a villa on the paradise island of Saint Barth, you've made a great choice! But for this large-scale project there are many elements to consider and to understand. To make this ambitious project a success, we will guide you from your ideas to the work itself.

1. Before you start :
Before embarking on the construction of your villa, you need to consider all the issues to make the right decision and not regret your life's work. Building a property takes time, it can take up to 3 years from the choice of the ideal plot of land to the delivery of your project. If you live in St Barths, management of the construction will be much simpler, and you can monitor the progress on site. However, if you do not live in Saint Barth, you will need to add a budget for your travels back and forth between your city and Saint Barth. You can also trust your architect, but it is always good to control the major stages of the construction yourself.
2. Land searches:
As you might expect, property on the island is in high demand, with a huge demand for land compared to the supply on sale. So don't rush your search, be patient and perhaps make some concessions. We advise you to broaden your search to include small houses that have already been built and can be completely rebuilt to your taste, as in most of these cases, it is easier to obtain planning permission.

You will be able to select your land according to your budget. If you have a budget of 1000€/m2, then you will need to choose land without a sea view. If a sea view is an important criteria for you, then you should have a minimum budget of 2500€/m2. The closer you get to the sea and the better the sea view is, the higher the prices.

Before buying land, we advise you to consult the Saint-Barthélemy urban planning map (https://urba.eservices-comstbarth) to find out the building rights of the land you wish to buy, and any restrictions associated with it.

Please note that Saint Barts is divided into urban and natural areas. The urban zones are divided into 3 main zones and each one has different building rights. We will have the UG zone (Gustavia) where 100% of the surface will be buildable.

The second zone is UV which corresponds to the villages and where only 35% of the surface is buildable, a like for like bonus of 50m2 can be added. This bonus will also be added for constructions in the UR zone which corresponds to low density residential areas, and in which the maximum floor area allowed per land unit is 20% from 0 to 1000m2 and increases to 10% for areas over 1000m2.

Natural areas are not or only very slightly buildable.

You can apply for a planning certificate, which is only valid for 18 months. This official document will allow you to collect all the information concerning the town planning rules applicable to the land. This administrative document will enable you to find out whether the land can be built on or not, whether it is located in a flood zone or a protected area.

The planning certificate shows various elements:
- administrative limitations on property rights and the list of applicable taxes
- whether the project is subject to authorization under other laws
- if the land is located within a zone of one of the rights of pre-emption defined by the town planning code

If your plans are not feasible according to all the factors taken into account, then the reasons will be written on the planning certificate. In this case, if the certificate states that the project is feasible, it can only be developed in line with the type of operation that you mentioned at the outset, also respecting the purpose and the floor area. In this favorable case, the administrative formalities to be completed before the operation is carried out will be mentioned.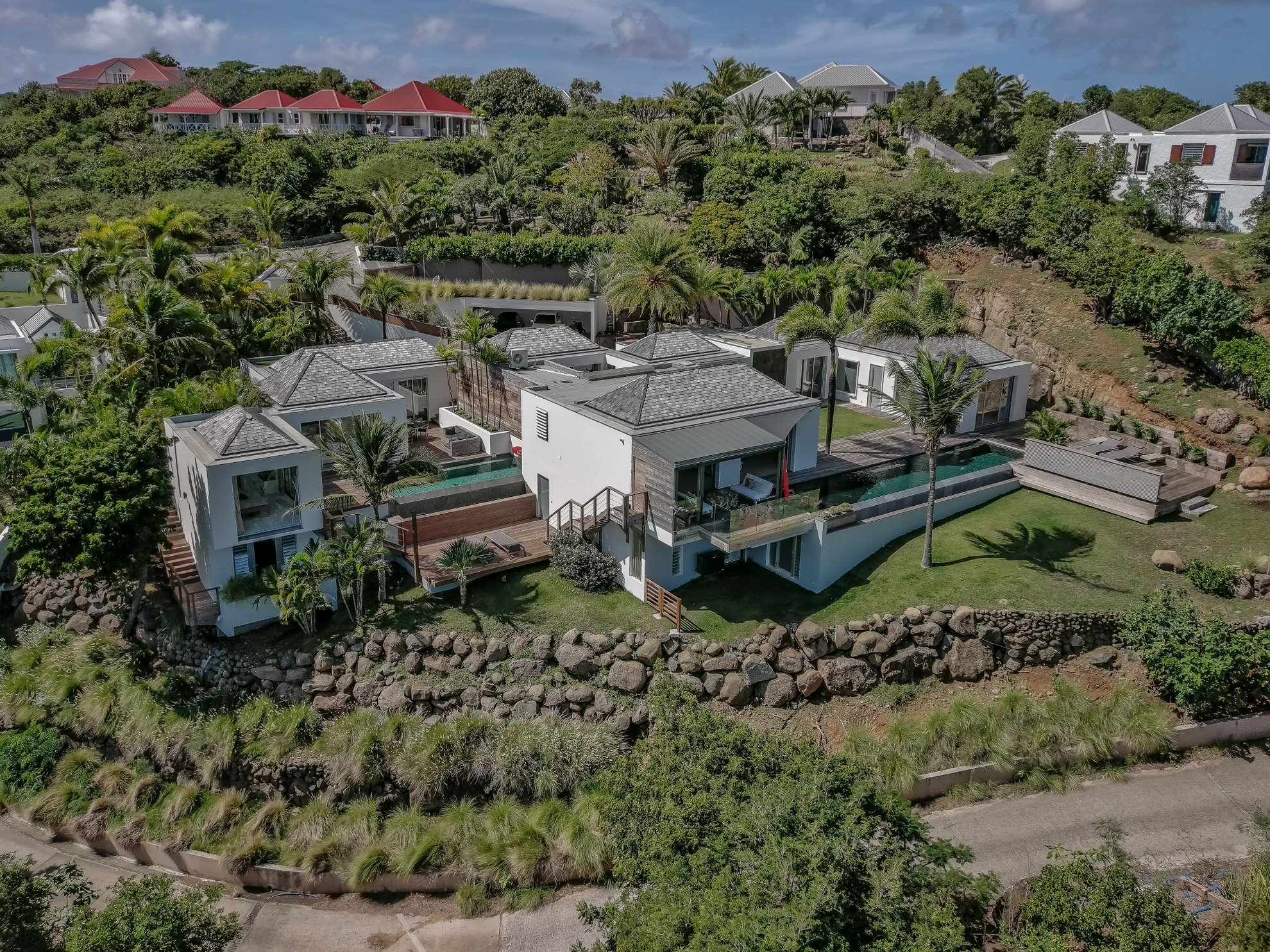 3. Getting a building permit :
Before any building work, you need to apply for a building permit. This application is made to the local authority and can be made even if the land has not yet been acquired (the owner's agreement is required!). To have all the necessary elements for your file, you can contact the Direction de l'Aménagement du Territoire, which will inform and guide you in matters concerning the use of building land.

Before starting to build, you will be accompanied by an architect. This is not compulsory in some cases, but we recommend you have an architect accompany you when drawing up the plan for your building permit.

The planning department has a maximum of 4 months to study your application (longer in some situations).

Once you have obtained your permit, you must display the building permit visibly on the public highway throughout the construction period.

Remember, you must start the work within a maximum of 2 years after obtaining the building permit (extension possible on request) and not interrupt the work for 1 year.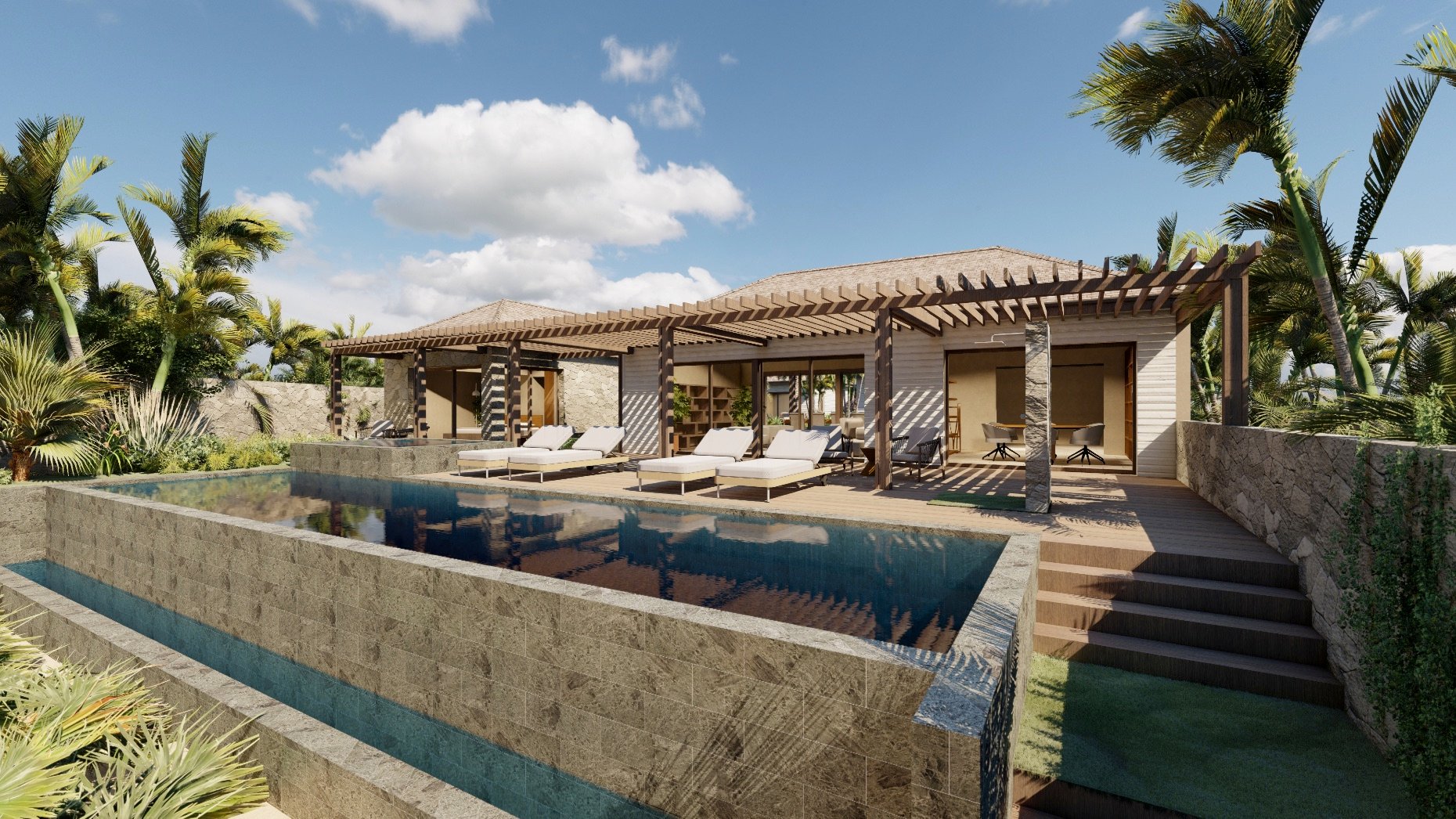 4. Building in St Barths
Building rules in Saint Barth are different, as they are in every territory. Your house will have to comply with local town planning rules and blend in with the landscape. It is recommended that you build a timber roof and stone walls.

Minimum permeable and vegetated surfaces must also be complied with. The architect is there to help you build the house of your dreams while meeting all the conditions.

Given that the island of Saint Barthélemy is part of a seismic zone, classified as a moderate risk, it is strongly recommended that you call on the services of a concrete engineer.

Building a house in Saint-Barth needs a big budget. Costs can range from €5,000 to €8,000/m2 for a standard quality build and from €10,000 to €15,000/m2 for a top of the range build with the best materials.

We recommend you pay special attention to energy in the home. It may be necessary to install solar panels and/or generators to supplement the power provided by EDF. Indeed, the supplier limits its energy supply which means it cannot always cover large properties.

Let's go green! All the houses in Saint-Barthélemy have cisterns to collect rainwater. On the island, water is a scarce commodity, so we have to find solutions to remedy this.
5. Furnishing, decoration
Decorating, but especially furnishing, is not easy on the island. Shops are not always full, furniture often has to be ordered and it takes a long time to get it to Saint-Barthélemy, so you need to plan ahead and anticipate any delays so that you have the furniture in time (ideally 6 months before you move in)! You can call on an interior decorator who will create a customised décor according to your wishes and tastes or take care of it yourself and seek out the decoration that will make the difference. But don't forget: anticipate!