Bucket Regatta is without a doubt one of the most anticipated events in St Barts. Every March, the picturesque Caribbean island of St Barts hosts this renowned annual nautical event for competitive sailors and amateur enthusiasts alike.
Enjoy three days of competitive sailing alongside a variety of social events in a breathtaking Caribbean setting.
About St Barts Bucket Regatta
Witness a large variety of unique boats and have a memorable experience while vacationing in St. Barts. Taking place at the iconic harbor in Gustavia, St Barts Bucket Regatta sees a superb fleet of the best and largest superyachts with a minimum of 100ft in size racing in ideal sailing conditions.
Travelers will have an opportunity to admire a variety of beautiful sailboat brands, luxury yachts, and superyachts such as Pendennis, Fitzroy, Holland Jachtbouw, Palmer Johnson, Farr, Vitters, J Boat, Royal Denship, and Royal Huisman to name a few.
Based on their performance, competing yachts are split into six classes with many different courses around the island. St Barts Bucket Regatta usually limits its contestants to a maximum of 30 yachts.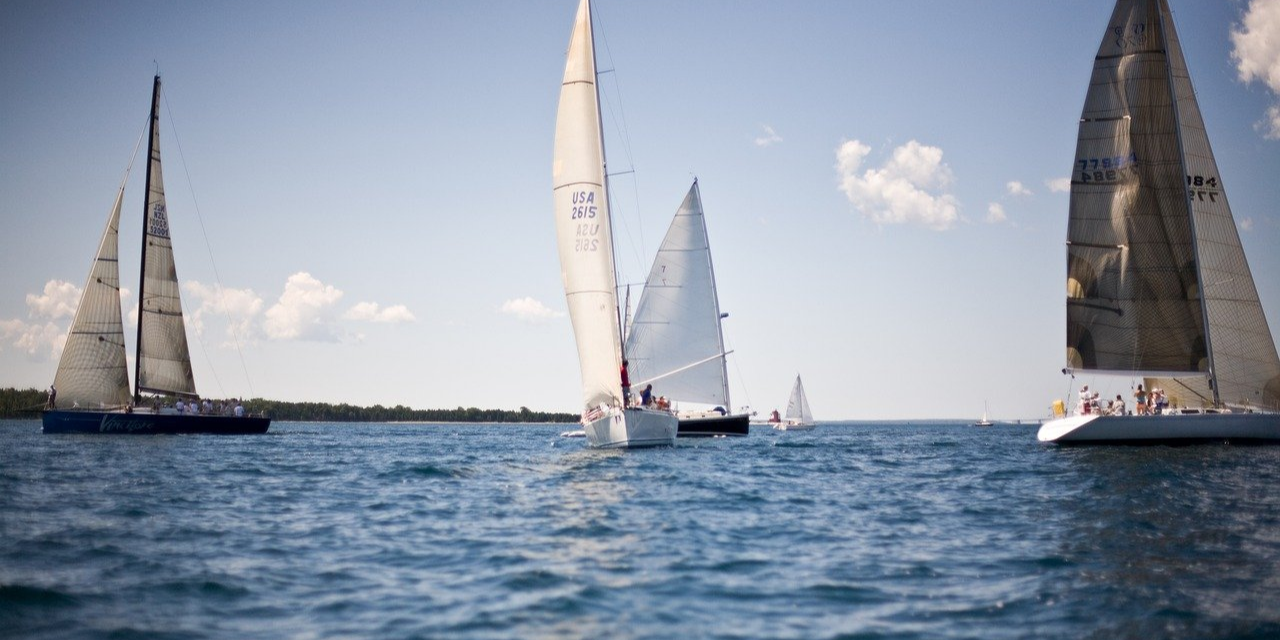 Like we mentioned before, each yacht needs to have a length of 100 or more feet. Although the main goal is to win, Bucket Regatta is a truly fun and carefree race.
St Barts Bucket Regatta is the second most popular event on the island and attracts nearly 1200 sailors and over 200 volunteers. The most popular event of the year is New Year's Eve celebrations.
For an island that has about 9,000 residents, this is quite an achievement.
A Brief History of Bucket Regatta
The first edition of Bucket Regatta was actually organized in Nantucket, Massachusetts back in 1986. A few yacht owners attended a birthday party and discussed sailing and yachts in general.
The following day, they decided to take out 7 yachts and race on a 15-mile course on Nantucket Sound. This is how Bucket Regatta was born.
The Caribbean island of St Barts hosted its first Bucket Regatta in 1995. The event continued to be held on the island every year since then. In recent years, the competing fleet and the size of these superyachts have increased significantly with nearly 50 yachts competing for the Bucket.
The event attracts some of the most accomplished sailors in the world and is hosted for the enjoyment and pleasure of sailing.
St Barts Bucket Regatta in 2021
Celebrating its 34th birthday, St Barts Bucket Regatta kicks off on March 18th, 2021 at the Gustavia harbor in St Barth. This year's edition of the prestigious sailing event will definitely be a bit different than before due to the world-wide COVID 19 impact. For those who don't know, the 2020 edition of St Barts Bucket Regatta was canceled because of the pandemic.
Organizers will follow all procedures, protocols, and schedules for both racing and shoreside activities at St Barts Bucket Regatta in 2021 to minimize potential risks.
Bucket Regatta Interesting Rules
Since Bucket Regatta in St Barts is a

pursuit race

, some slower yachts may start first. The yacht that crosses the finish line first will be the winner of the race.
When starting the race, all yachts have to rely on their sail power. However, there is one exception: Yachts can use power in case they need to steer clear of other yachts.
Contestants who maneuver their superyachts who are being aggressive and handle their vessels out of the congenial spirit will risk being excluded from the competition.
Bucket Regatta Social Events
Whether you wish to see the race from a boat or land, all spectators are invited to get a closer look at these megayachts after the race at the Gustavia Harbor. Apart from the sailing race, many celebrations, shoreside festivities, and social events are happening throughout the week.
From viewing parties from Fort Karl to Shell Beach and nighty parties at the Bucket Bar in Gustavia to the awards ceremony and final celebration at the end of the racing week, there is plenty to look forward to when visiting the island of St Barts during the Bucket Regatta.
As for this year's edition of the Bucket Regatta, it is reasonable to assume there will be limits on social gatherings and shoreside activities due to the COVID 19 pandemic. The Bucket Stewards and Event Organizer are thinking about the necessary changes that will have to be made in 2021.
Preliminary plans and schedules will be posted shortly.
St Barts Bucket Regatta Yachts
There is no shortage of beautiful yachts at this spectacular sailing event in St Barts. From Dubois to Pendennis, the world-class array of superyachts at the St Barts Bucket Regatta sailing event is a sight to behold. Built by the famous Italian shipyard Perini Navi, the 197-foot superyacht called Seahawk is definitely a state-of-the-art vessel.
There is also the mighty Hetairos superyacht. Designed by Baltic Yachts, this magnificent superyacht is famed for its custom retractable thrusters that are connected to a diesel-electric installation. Hetairos' technological designs are quite unique and its highly custom drive system allows the yacht to reach extreme speeds under power with little drag under sail.
The thruster-based drive systems and the combination of custom mechanisms is what make this yacht stand out. Hetairos won the Bucket in 2019 and its sleek carbon design looks simply amazing.
If you still haven't made up your mind about whether to attend St. Barts Bucket Regatta, here a few videos that capture the sheer awesomeness of this nautical event.
Best of St Barths Bucket Regatta 2019
Warming up for the 2018 St Barths Bucket Regatta