St Barts is without a doubt one of the best yacht charter destinations in the Caribbean. With its Mediterranean flair, this French-speaking Caribbean island is famed for its glistening shores with turquoise waters.
By renting a yacht in St Barts, travelers will have an opportunity to enjoy a variety of activities ranging from diving amongst the coral reefs and discovering the local marine life to exploring secluded coves that are only reachable by boats and yachts.
Types of Yacht Rentals in St. Barts
From cruising on a private boating trip with a skippered and permanently crewed catamaran to hopping on a bareboat charter yacht with friends and family to discover the endless coves and beaches, there are many yacht charter options to choose for your vacations in St Barts.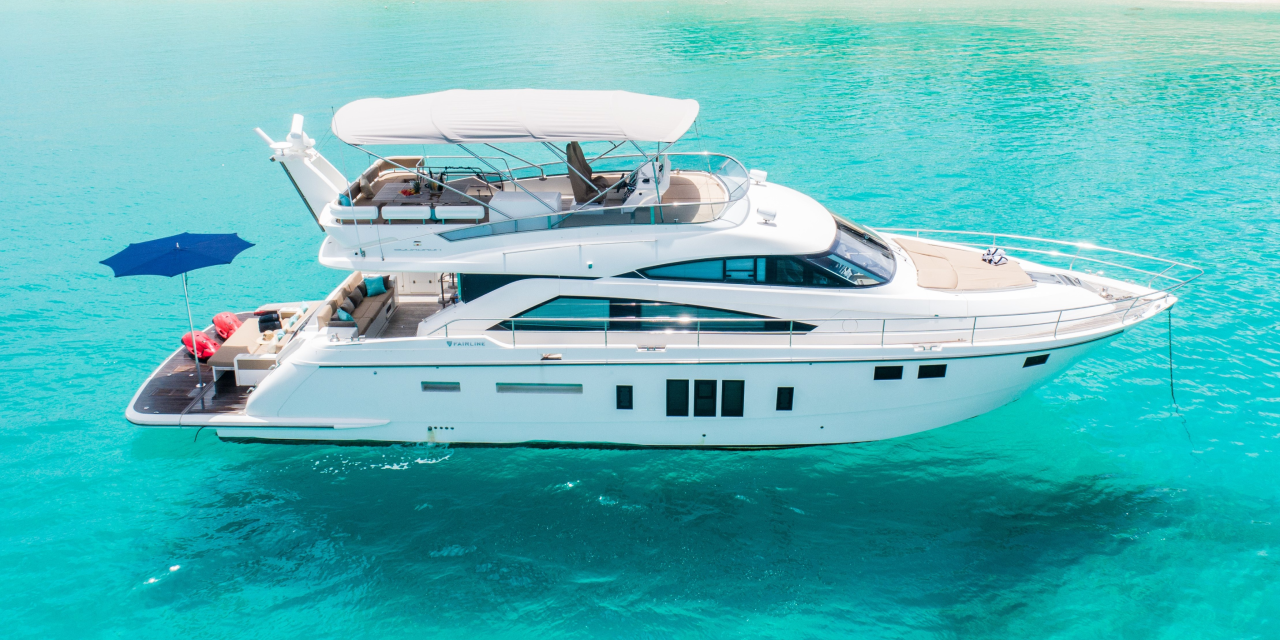 Motor Yacht
Motoryacht charters are very popular in St Barts. These powerful and fast vessels can cover great distances and usually have large deck spaces with plenty of on-board facilities. Motor yachts come in different sizes and have technological advances compared to their sailing counterparts.
If you wish to enjoy many activities and shore excursions in St Barts, the crewed motor yacht charter is one of the best options.
Motor yachts can be used for a transfer from or to St Barts or Anguilla after the international flight, as well as for spending a day in St Barts, Tintamare, Pinel island or Anguilla.
Sail Yacht
A sail yacht charter is one of the best ways to enjoy a pleasurable and relaxing cruise in St. Barts.
A Sailing yacht also tends to be slower than a motor yacht and is ideal for guests looking for sheer romanticism and a more peaceful experience at sea. Sailboats consume far less fuel, making them eco-friendly.
Best Yacht Charter Companies in St Barts
Jicky Marine is one of the leading yacht rental companies in St Barts. They have a seriously awesome fleet of vessels ranging from luxury yachts to catamarans and bareboat rentals.
For example, their VANDUTCH 55 private yacht can accommodate up to 14 passengers and a full day yachting on St Barth will set you back 4900€ (price for up to 10 guests). This price includes everything from the yacht crew and fuel to a full open bar with wine and beer, beach towels, and snorkeling gear.
There is also FAIRLINE 65' which welcomes up 10 passengers and will set you back 2850€ for a full day chartering in St Barts. The cost includes fuel, crew, open bar, beach towel, snorkeling gear.
Jicky Marine also offers boat taxi services and SXM boat airport transfers, as well as catering from their partner restaurant Maya's to Go. Whether you wish to have breakfast at sea or enjoy on-board lunch, the restaurant offers a variety of freshly made international and local foods.
Operating for nearly 20 years, Master ski Pilou allows you to discover the beauty of St Barts and the islands around with their fleet of yacht charters and a variety of itineraries.
They offer full-day and half-day yacht rentals, as well as a variety of organized yacht charter excursions like a full day on Pinel Island, a full day around Anguilla, and a sunset tour in Colombier.
Master ski Pilou is more than just a yacht rental company. You can also hire a private chef or butler on-board with them, have an entertainer for your little ones, and enjoy activities like jet-skiing, Xtreme seabob, and fly-boarding.
Yacht Charter Snorkeling and Scuba Diving in St. Barts:
Snorkeling and scuba diving are two of the most popular water activities for travelers on a yacht charter vacation in St. Barts. The island is home to some of the best dive sites in the Caribbean.
Dive amongst the coral reefs and discover the local marine life including eels, spiny lobsters, angelfish, sea turtles, and barracudas. Some of the best spots for snorkeling are Lorient beach, Colombier beach, Petite Anse, and Fourchue Island.
Miguel Danet is a local native of St Barths. He participated in the famous French AG2R Trans-Atlantic sailing race and is well known around the island for his sailing reputation.
Miguel has a company called St. Barth Sailor that offers a variety of services ranging from private catamaran charters to excursions on a private yellow submarine.