Saint Barthélemy, commonly known as St. Barths or St. Barts, is a popular destination for luxury tourism. Its pristine, white-sand beaches, its busy harbor, premium restaurants, and designer shops make visitors fall in love with the place and want to come back again and again.
The island's crime rate is negligible, locals often leave their cars and houses unlocked. The island is one of the safest destinations for luxury tourism, attracting Hollywood A-listers and other rich and famous.
Flying to St. Barts is not a straightforward affair, as the island is located in the Atlantic ocean, 35 km (22 miles) south-east of the Caribbean island Saint Martin/Sint Maarten. Depending upon the part of the world you're coming from, you need to plan your travel carefully to ensure getting there in minimal time, without those agonizingly long layovers.
The present COVID-19 situation has complicated the situation further, as there are additional guidelines to be followed for tourists and not everything that was operational six months ago is functional now. To learn more about the Covid-19 conditions at St-Barts, see our dedicated article.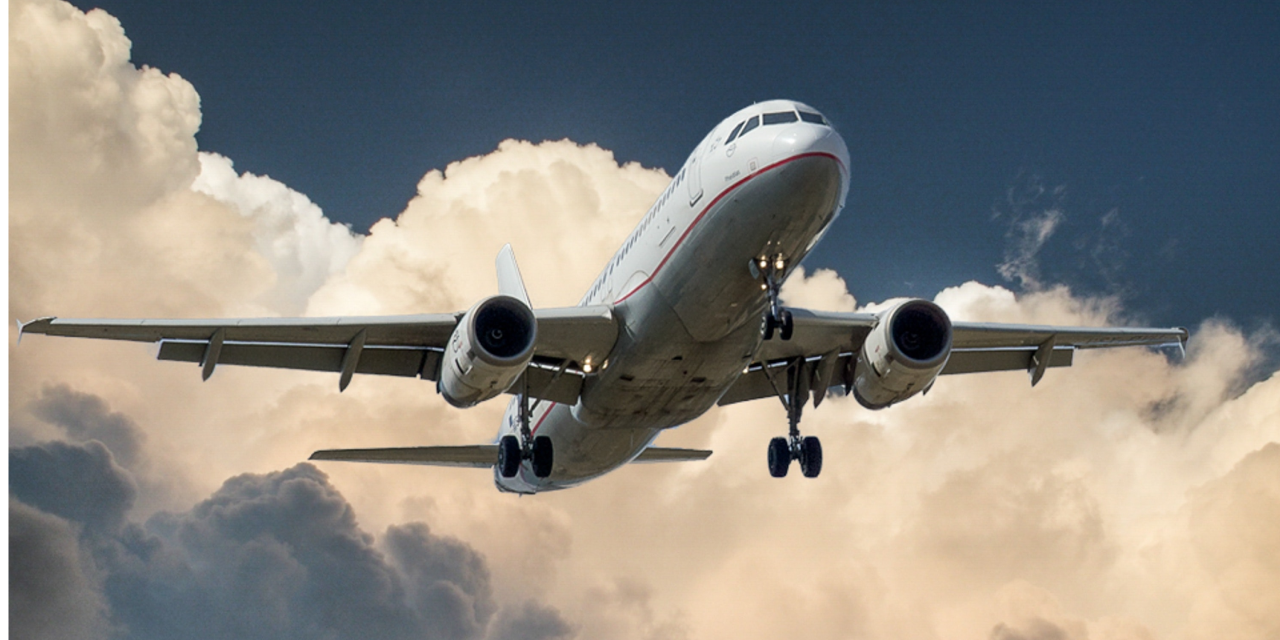 Top 3 Options to Fly to St. Barths
There are many airports that connect you to St. Barths (more on this later in the article) but you need to plan your travel well. The options recommended by search engines are not the most efficient, unless you have some first hand information. To save you the effort, we have put together three popular options to fly to St. Barths.
Fly to San Juan and take a connecting flight to St Barths
San Juan being U.S. territory, this is the most efficient for U.S. citizens. You do not require to be cleared by customs and the transition to your connecting flight would be a breeze.
Tradewind Aviation operates comfortable scheduled flights for further connectivity, taking you to St Barths in an hour. Be mindful that this is a premium service so a round trip would cost you north of $650.
Tradewind Aviation also offers chartered flights that are worth it if you are in a small group or want some privacy for your special vacation!
Fly to Saint Martin (Princess Juliana Airport) and take a further 15 minute flight to St Barths
This is another option worth exploring, especially if you are looking for less expensive options. Saint Martin is well connected and offers frequent scheduled flights to St. Barths through St Barths Commuter and Winair planes. Do note that the flights aren't as spacious as Tradewind but it is not a deal-breaker.
The low altitude landing does get your adrenaline pumping, although it offers one of the most scenic landing experiences in the world.
Fly to Saint Martin and take a 30-45 minute ferry to St Barts
Despite ferries not being as comfortable and short as a flight, many travelers looking for alternatives to flying take it. Whether you missed your flight, you are looking for a less expensive alternative to flying, or you are in a mood to explore the waters, a ferry has you covered.
If you want to explore this route, be sure to set aside sufficient time for the following tasks while you book your ferry tickets:
Baggage claim from your incoming flight
Immigration and customs clearance
Booking a taxi to your ferry terminal
Traffic congestion
Everything considered, we recommend that you have at least 3 hours post your flight lands in order to ensure a smooth transition to your onward journey through ferry.
Great Bay Express and Voyager are two ferry companies and there's nothing distinctly different to prefer one over the other. Sea travel is not for everyone and the unpredictable roughness of seas means comfort is not guaranteed.
St. Barts airport
The fastest way to reach St. Barts is by air. There is a catch though - the small Remy de Haenen Airport (also known as Saint Barthelemy Airport, Gustaf III Airport, or St. Jean Airport) located in the island's St. Jean village is only accessible through small aircrafts. The low-altitude flight and landing offer a unique experience that would make your holiday more memorable.
Timing is another important aspect to be mindful of while planning your travel. As flight operations are restricted to day hours, you need to time your arrival right. It will help you avoid long waiting times at connecting airports.
Connecting airports - St. Barts not being a full-scale airport, you would not find direct flights from your source airport. Princess Juliana International Airport (SXM) on

Saint Maarten/Sint Maarten

, the Caribbean islands' main airport is the closest you can get to via long haul flights. It is well-connected to St. Barts by connecting flights that take just 15 minutes. After prolonged friction between the Dutch side and French side of the island and frequently changing administrative orders, St Maartens airport started allowing flights from the USA from August 1. At present, the island also accepts flights from Canada, the Caribbean, and Europe.
Connection Airports/Airlines that lead to St Barts
Even though St. Barts' Remy de Haenen airport does not have the scale to handle long-haul flights, it is well-connected to other large airports in the region. You can plan your travel via the following neighboring airports:
St Maartens Airport / Saint Martin

(SXM) -

Princess Juliana International Airport

, situated on the Caribbean island of St. Maartens is the closest airport leading to St. Barts. It falls under the Dutch administration, as it is located on the Dutch side of Sint Maartens island.
It is well-connected to the rest of the world via long-haul flights and has adequate infrastructure to support full-sized jets. St. Barts is just 22 miles/35 km towards the south-east, and the journey can be covered in 15 minutes by connecting flights. This is the most common route traversed by tourists to get into the island, as there are private carriers operating connecting flights such as Winair and St. Barts Commuter.
San Juan Airport (SJU) - Located in Carolina, Puerto Rico, Luis Munoz Marin International Airport is a civil-military airport three miles south-east of San Juan. It is the busiest Caribbean airport in terms of passenger traffic, ferrying more than 9 million passengers in 2019.
Puerto Rico being an unincorporated U.S. territory, your documentation and other entry/exit formalities would be faster and simpler compared to taking the St. Maartens (SXM) route. U.S. passport holders or those traveling from the U.S. would find it particularly useful. Tradewind Aviation operates multiple connecting flights daily to St Barths and back.
St Thomas Airport - Cyril E. King Airport is one of the two airports of the

Virgin Islands

, well connected to the U.S. cities of Miami, New York, Houston, and San Francisco.
V. C. Bird International Airport, Antigua (ANU) - It is an international airport located on the island of Antigua, 5 miles (8 km) northeast of its capital St. John's. The airport has good connectivity to Miami, New York, London, Charlotte, Atlanta, Newark, etc. Tradewind Aviation, St. Barth Commuter, and Winair operate connecting flights to St. Barts that take about 35 minutes.
Pointe-à-Pitre's Pôle Caraïbes Aéroport in Guadeloupe (PTP) - This international airport is located on the French island of Guadeloupe. It is a good option for travelers flying in from Paris, Fort-de-France, Milan, New York, Miami, Dominica, and Montreal. Air Antilles and St. Barth Commuter provide further air connectivity to St. Barts. The journey approximately takes an hour.
While a distant, picturesque island is an ideal holiday destination, reaching there and planning a holiday is not the easiest task. Through a series of articles like this, we aim to address each aspect of your holiday and answer some of the most common questions. Through this article, we tried addressing your queries about flying into the serene islands of St. Barts. We hope you found this useful and our next articles would serve as a continuation, helping you with the places to visit and stay. Happy holidays!