Well-known for its pristine beaches with beautiful white sands and ethereal turquoise waters, the glamorous French-speaking Caribbean island of St Barts is an ideal destination for a tropical vacation. Beach bums visiting St Barts will be happy to hear that all of the beaches here offer free entrance and are open to the public.
Whether you are looking for that ideal snorkeling spot, want to explore crystal-clear lagoons, enjoy a variety of watersports, or find a secluded stretch of sand, this ultimate guide to the best beaches in St Barts has got you covered.
Saint-Jean Beach
Split in two by the posh Eden Rock Hotel, Saint-Jean Beach is one of the most popular beaches on the island. Calm and sheltered from the wind, the right side of the beach also known as "Pelican" is a great place to spot turtles while snorkeling.
Here, you will find the lovely hotel Villa Marie (Sibuet Group) that is opening a new restaurant, as well as the Nikki Beach Club that is open seven days a week from 11 am to 7 pm.
Home to the Pearl Beach restaurant, the larger left side of the beach is an excellent spot to watch planes take off and land from the nearby Gustav III airport.
If you are into water activities like windsurfing and paddle boarding, make sure to pay a visit to the nautical activity club called Carib Waterplay. We should also mention that the left side of Saint-Jean Beach sees more wind.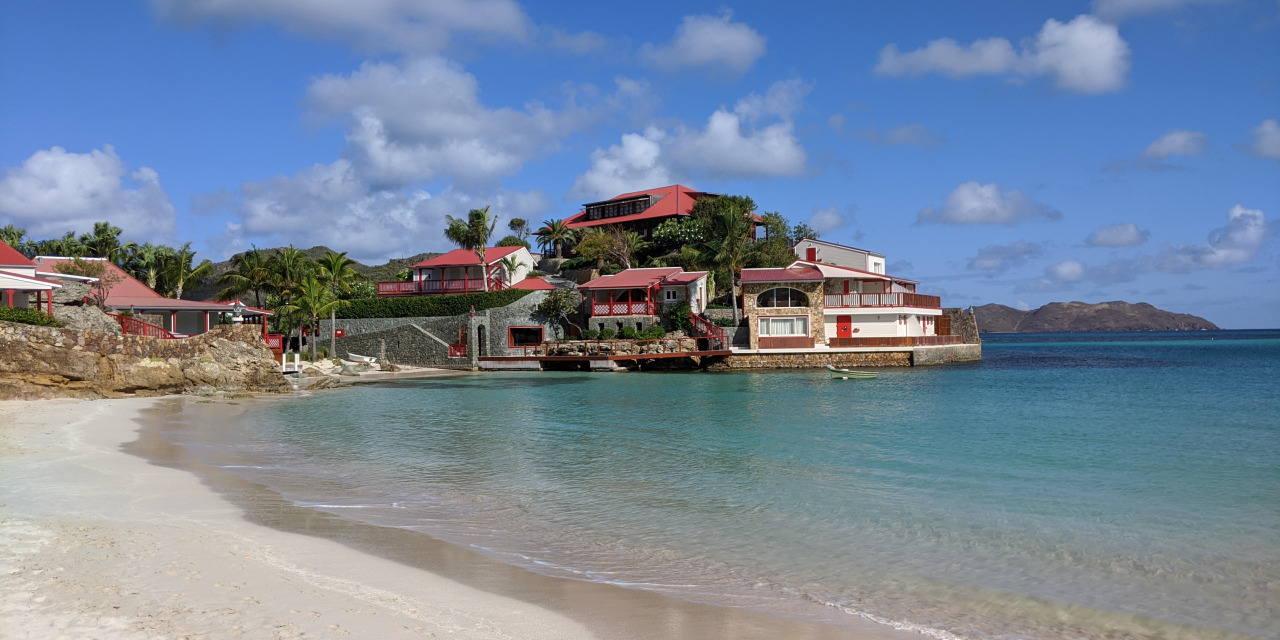 Colombier
Colombier Beach is best known for its secluded location. Accessible either by a boat or a 30-minute hike along a rather rugged trail, this magnificent beach with calm waters has a very tranquil appeal and offers excellent conditions for swimming and snorkeling.
If you opt for the walking trail that is actually a goat path, expect to be blown away with some seriously awesome views along the way. Fortunately, many catamaran sailing trips stop at Colombier. Keep in mind there aren't any amenities or services at the beach, so it's best to bring food and drinks.
Saline beach
Welcome to Saline Beach, one of the most photographed destinations on the island of St Barts. A bit out of the way, this stunning stretch of sand dotted with rocky hillsides on both ends is usually empty.
Travelers will love the undeveloped and isolated appeal of Saline Beach, as there are no resorts directly on the beach. There are also no restaurants, shops, and bars on Anse de Grande Saline Beach, so it's recommended to bring your own chairs, umbrellas, food, and drinks.
The only way to reach the beach is by driving past the Restaurant L'Esprit to a small parking lot where you will find a narrow path that ascends to the tranquil turquoise bay.
Saline beach is an ideal place for both snorkeling and swimming.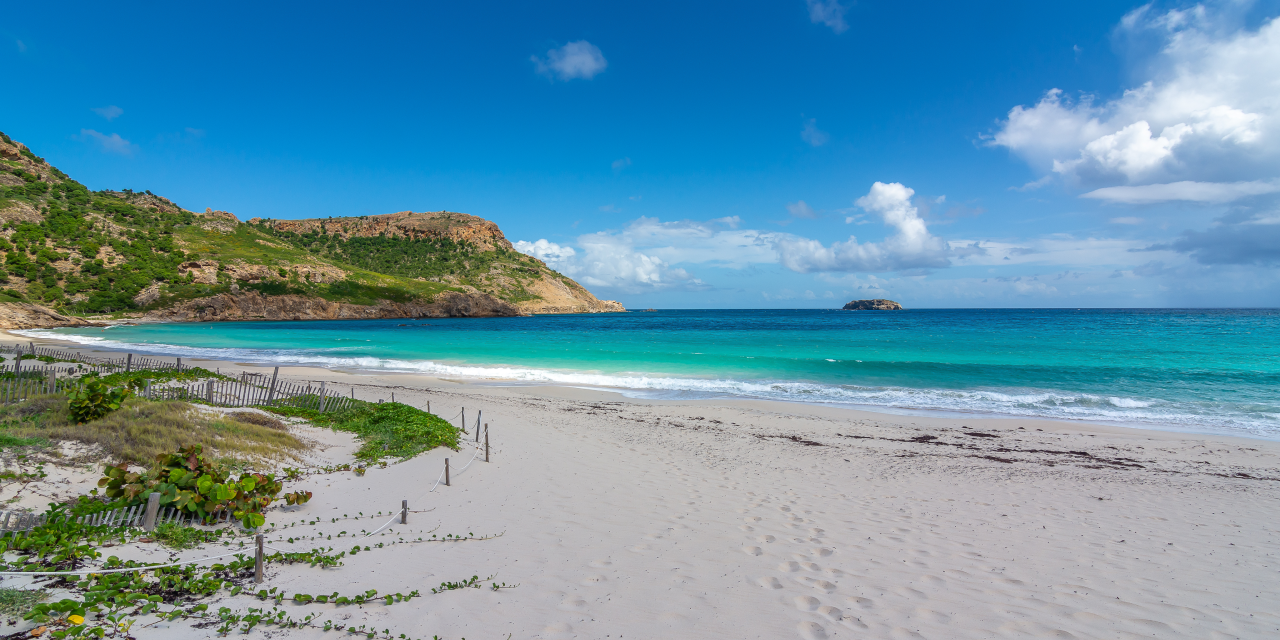 Gouverneur beach
Travelers searching for an easily accessible beach should look no further than the lovely Gouverneur beach in St Barts. An island-favorite, Gouverneur beach is located on the south side of the island just a short drive from Gustavia.
An interesting fact is that the beach is home to the lush terraced property of Russian billionaire Roman Abramovich.
The beach is a sanctuary for activities like sunbathing and swimming. On the east side of the beach, you will find a series of rocks that offer ideal conditions for snorkeling. You may even stumble upon topless sunbathers who come here to enjoy the peacefulness and the soothing soundtrack of the ocean.
While parking is relatively easy to find, no shops or restaurants are available on Gouverneur beach.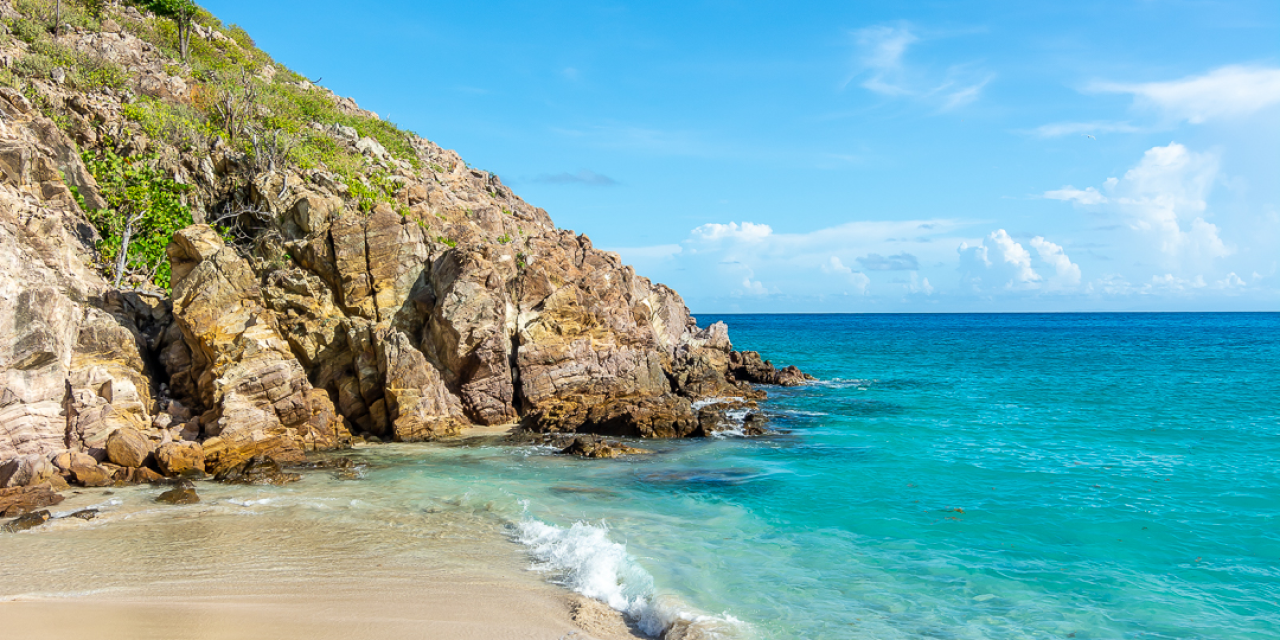 Shell beach
A stretch of sand covered in shells, Shell beach is located within walking distance of the capital city of Gustavia. Thanks to its central location, it is without a doubt the most urban beach on the island.
There is a restaurant called "Shellona" that is linked to Carl Gustav Hotel (groupe Barrière). Shellona is open for lunch, drinks, and finger food until sunset. It's also possible to rent sunbeds at Shellona.
Framed by dramatic cliffs and towering mountains, the beach itself looks spectacular. The water is calm enough for swimming and snorkeling the day away, while adventurous travelers can dive from the cliffs.
In case you get hungry, pay a visit to the amazing Shellona restaurant that offers both local and international cuisine and features live acoustic performances at sunset.
Corossol
Nestled right in front of the small fishing village of Corossol, this picturesque beach in Saint-Barthélemy is famed for its brown sands. Although small in size, this cove-like beach is a sight to behold.
Instead of shiny resorts and modern dwellings, expect to see a cute waterfront dotted with locally-owned boats and simple cottages where the locals live.
Thanks to its calm waters, the beach is a great place for families in children vacationing in St. Barts. For the ultimate experience, pack some tasty foods and drinks to enjoy magnificent sunset views on Corossol.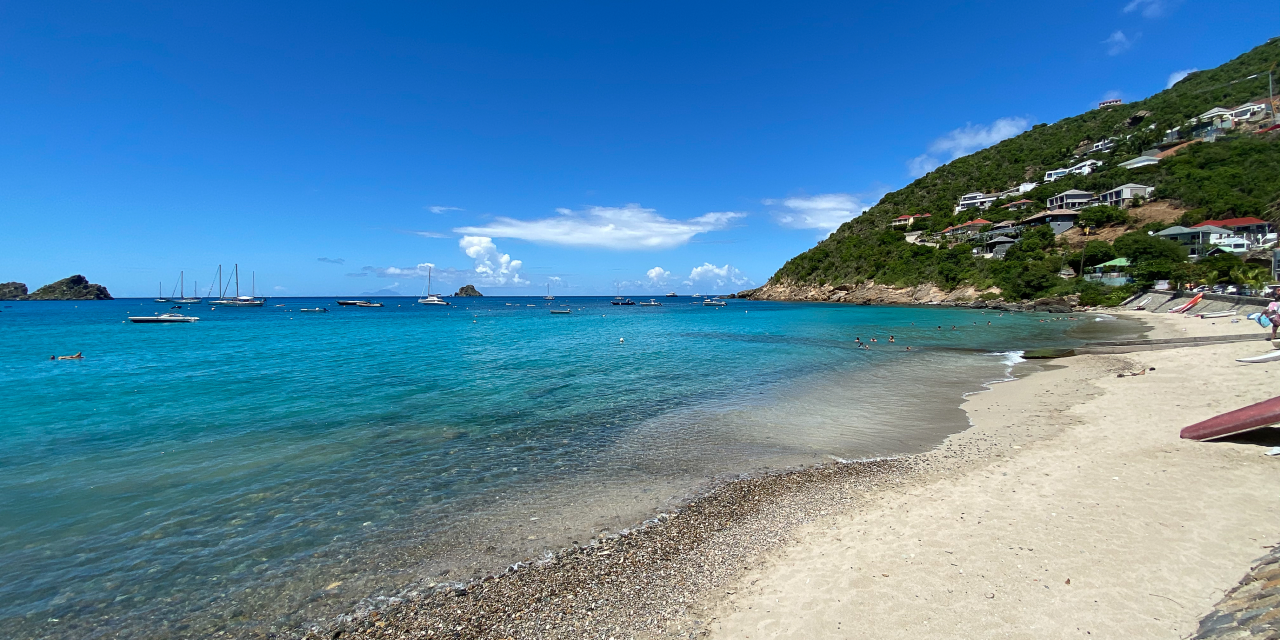 Flamands Beach
No visit to St Barts is complete without spending a day on the popular Flamands Beach. The largest beach on the island, Flamands is defined by one major hotel: Cheval Blanc Isle de France hotel (property of the LVMH group).
It is also known as the 'Billionaire beach", because of the fancy private villas owned by some of the wealthiest people in the world.
The beach is located in the northwest part of the island, about 3 miles north of the capital city of Gustavia. Swimming and boogie boarding are the most popular activities here.