If you wish to enjoy wellness treatments and rejuvenate in an idyllic Caribbean setting, you'll be pleased to hear that the charming island of St Barts is home to many amazing spa centers. The best St Barts spas can be found in hotels across the island. Whether you wish to enjoy a morning massage, experience facial treatments, or practice yoga, this guide to the best St Barts hotel & spas has got you covered.
Spa My Blend by Clarins at Le Guanahani
Travelers searching for a wide range of wellness treatments while vacationing in St Barts will definitely want to visit Spa My Blend by Clarins. Situated amongst exotic tropical gardens, this naturally serene spa at Le Guanahani hotel is one of the best and largest spas on the island of St Barts. An interesting fact is that Le Guanahani hotel is actually one of only 8 properties in the world that offers the My Blend skincare brand. It is also the only spa on the island that uses acid-based Intraceutical skincare.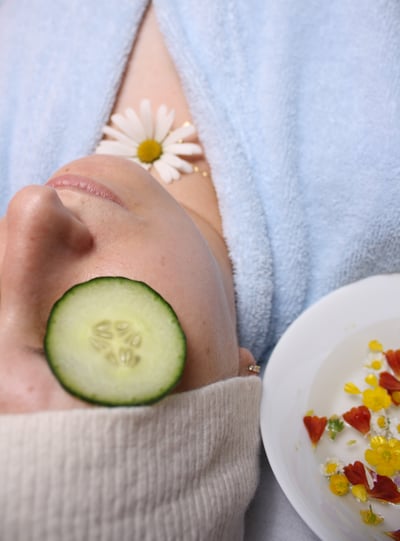 This fabulous spa offers signature wellness packages including delightful Body Bliss skin and massage treatments and holistic packages that revolve around stress patterns, diet, and sleep. Not to be missed is the Expressément My Blend Treatment which combines both local and French healing traditions with expert skin analysis. In addition to the spa's custom-created treatments, the hotel is home to an array of amenities including a spa boutique, steam room, and an adults-only swimming pool.
Cheval Blanc St-Barth Isle de France
Welcome to the Cheval Blanc Spa, a cozy modern spa with a picturesque tropical spa garden and four treatment rooms. Whether you are visiting solo, with a large group of friends, or with that special someone, Cheval Blanc Spa has everything you need for a memorable spa wellness experience in St Barts. Enjoy a unique treatment designed to shake off your jet lag or experience a pampering facial treatment at the first Molton Brown spa in the Caribbean.
An hour-long sensorial massage, the Secrets of India allows you to experience energy, meditation, joy, and sensuality at the same time. There is also the popular Face Sculpt treatment, a unique facial massage that erases wrinkles, shapes facial contours, and restores your natural glow. Guests say how a visit to Cheval Blanc St-Barth Isle de France promises a one-of-a-kind holistic rebirth of body and mind experience and add that the hotel's tropical spa garden looks spectacular.
Diane Barrière Boutique Spa by Carita
Situated high above Gustavia, Diane Barrière Boutique Spa by Carita is one of the most unique spas in St Barts. Famed for its tailored massages, results-driven facials, and other body treatments, this high-end spa at Hôtel Barrière also offers a wide range of wellness experiences such as aqua biking and Pilates.
One of the must-have experiences here is the yoga session that takes place on the bungalow's terraces and offers spectacular views of the surrounding area. You can also join a fitness session or unwind at the spa's sauna and hammam. It is also important to mention that this St Barts spa uses notable French skincare brand Biologique Recherche for facial and massage treatments. In addition to the spa treatments, the hotel also offers activities like visiting the Gustavia fish market, snorkeling, and sailing.
Le Spa de Christopher
No trip to St Barts is complete without paying a visit to Pointe-Milou where you will find the amazing Christopher Hotel. Situated at the far end of the hotel, Sisley Spa is well-known for using signature products from the world-famous Sisley brand. Enjoy the spa's famous Phyto-Aromatic treatments that will give you a memorable experience and bring harmony to your mind and body.
The spa boasts an intimate terrace and offers spectacular views of the ocean. Book a hot shell massage to find inner peace or enjoy other treatments in the alfresco treatments rooms like mani-pedis and facial massages. This Sisley branded spa also has an adjacent fitness room where guests can work out, as well as a hair salon. The views of St Jean Bay from the hotel are simply breathtaking.
Le Spa at Le Barthélemy
If you are visiting St Barts with that special someone and wish to have a romantic and fun experience while vacationing on this picturesque Caribbean island together, make sure to check out the world-renowned Le Spa at Le Barthélemy. With its soothing Caribbean setting, it is the most romantic spa on this list and an ideal destination for couples on vacation in St Barts who wish to enjoy deeply personalized treatments and bespoke sessions.
A haven for the mind and body, this fabulous spa has it all! From Nordic baths, sauna, and a steam room to a wide range of holistic treatments, there is plenty to look forward to when visiting this oasis of serenity. The facial massage at the open-air atrium where they use the spa's signature La Mer products is amazing. You can also indulge in a manicure at the nail bar. Guests can also go for a dip at the Le Barthélemy Hotel & Spa's infinity pool, enjoy a cocktail at the on-site Le Turquoise bar, or dine at the amazing Aux Amis restaurant.