The Caribbean island of St Barts is well-known for its picturesque coastal villages, charming tropical beaches with clear waters, and chic galleries and shops that dominate the town of Gustavia.
This lovely island is definitely not short on fun things to do. Whether you wish to sunbathe and enjoy the beach and the sea in the coastline, explore cultural and historical attractions, or enjoy water activities like surfing, snorkelling in the marine reserve, and kitesurfing, St Barts offers something for every adventurous traveller.
Sunbathing in St Barts
Discover the Most Inaccessible Beach in St Barts
A beautiful white sand beach, Colombier is a little piece of secluded paradise. The beach is located at one of the zones protected by the marine park, which means that snorkelers can look forward to close underwater encounters with reef fish, sea turtles, and starfish. However, it will take some effort to reach Colombier. Enjoy a moderate 30-minute hike that takes you through a lovely forested path where you might even spot mountain goats.
Spend a Day at Corossol
Corossol is the most village-like beach on the island. Located right next to the village of the same name, this beach offers magnificent panoramic views of St Barts. Surrounded by traditional houses, Corossol boasts a laid-back vibe and is an ideal option for travelers who wish to mingle with the locals.
Explore the Wildest Beach in St Barts
Saline is a peaceful and unspoiled beach that offers ideal conditions for activities like body boarding. Climb over the sand dunes to find this private and secluded stretch of sand where you can just lie back and enjoy sounds of nature.
Enjoy Sunset Views at Shell Beach
If you are searching for a busy and urban beach, look no further than Shell Beach. Located just a short walk from Gustavia, this beach is a unique place where sand is mixed with shell debris. The beach offers perfect conditions for activities like swimming and snorkelling. Shell Beach also offers magnificent sunset views. In case you get hungry, Shellona's restaurant serves authentic Mediterranean cuisine prepared by one of the rising stars of Greek cuisine, Chef Yiannis Kioroglou.
Find Buried Treasure in Gouverneur Beach
According to the legend, French pirate Daniel Montbars buried treasure here on Gouverneur. However, most visitors come here to enjoy Gouverneur's beautiful turquoise waters nowadays. This charming getaway beach is easily reachable by car, but there is not much shade here. Therefore, visitors are encouraged to bring sun hats and umbrellas.
Visit the Most Active Beach in St Barts
St Jean is without a doubt one of the most popular beaches in St Barts. It's popular with couples on vacation, families with children, and visitors looking for a wide range of water sports. You definitely won't get bored here, as there is plenty to see and do. Spend a day at the posh Nikki Beach club, watch planes land and take off from the nearby airport, or try activities like bodyboarding and windsurfing.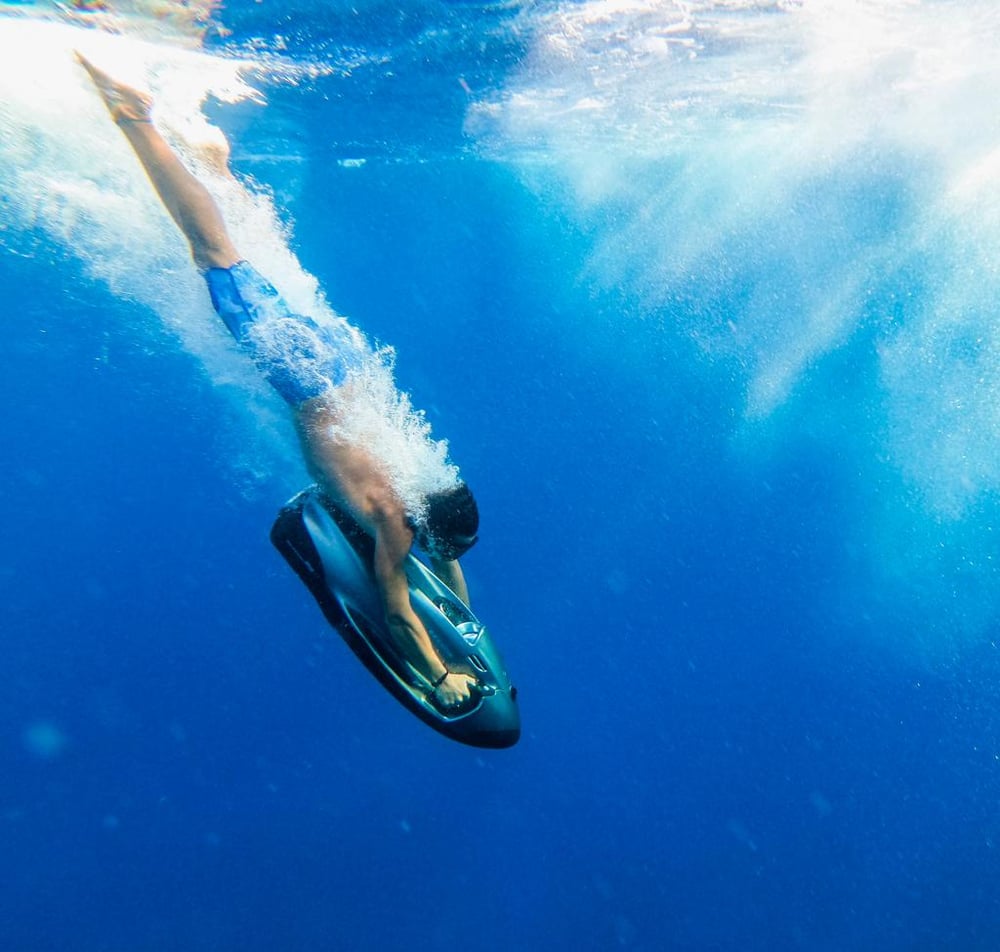 Surf, Kite and Seabob in St Barts
Discover the best Surf Spots in Barts
The most popular water sport on the island of St Barts is surfing. The good news is that the island offers different spots for surfers of all ages and abilities. St. Barts is no Hawaii and that's a fact, but the island is still a great place to enjoy this thrilling watersport.
If you are an experienced surfer, pay a visit to Tony ! Located on the southeast part of the island, this point break that works on E / SE swells is a great place to surf.
Dotted with waterfront villas, Lorient is a busy beach in St Barts and also an excellent place to hit the waves. It is the most consistent surf spot on the island and boasts two peaks. The peak that you will find right in front of the beach is more for beginner surfers, while the left-hand peak attracts more experienced surfers. It is worth mentioning that Lorient works on North / N/E swells.
Not to be missed is Anse des Cayes, a place where catching waves is relatively easy. This area is similar to Lorient beach and works on E / NE swells but is often windier.
Discover the best Kite Spot in St Barts
If kitesurfing is your thing, head out to Grand Cul-de-Sac. Thanks to its coral reef that closes off the entire bay, it's actually a great place to learn watersports like windsurfing, and kitesurfing. The water here is warm and shallow, making it the best place on the island to enjoy this thrilling water activities.
Practise Seabob in St Barts
Some of you are maybe not familiar with this amazing and super fun watersport. Seabob can be described as a motorized underwater scooter that allows you to steer on the surface and underwater and discover fish and marine life in the deep blue waters of St Barts. Imagine moving through the water like a dolphin, diving and exploring coral reefs.
At the same time, this high-performance electric-drive mechanism is completely environmentally friendly. You can try this thrilling water activity at pretty much any beach on the island. The good news is that the seabobs can be delivered on the beaches in St. Barts.
Visit Local Monuments and Panorama
One of the three forts constructed in the 17th century, Fort Gustav was built to protect St Barts harbor from invasion. This historical attraction is mostly in ruins today. However, there are a few canons and a lighthouse that you can see. The views from Fort Gustav are quite nice and the whole area is rich in photo ops.
Located on a small hill with magnificent views of Shell Beach and Gustavia from its observation platform, Fort Karl was named after the brother of King Gustaf III, Karl. It's a great place to visit while exploring the capital of Gustavia and enjoy sunset views.
Culture vultures will want to check out the Territorial Museum Wall House in Gustavia. Located right next to the Hôtel de la Collectivité, the museum is home to watercolors, documents, and objects from the Swedish period, as well as two rooms dedicated to contemporary art.