Blessed with postcard-perfect beaches and a wide array of luxurious accommodation options, St Barts is a traveler's paradise. Whether you wish to explore picturesque coastal villages, enjoy high-end shopping, or spend your vacations discovering magnificent white sand beaches, there is plenty to look forward to when visiting St Barts.
Surfing is without a doubt one of the most popular water sports on this beautiful Caribbean island. With its regular swells and reef breaks, the island of St Barts provides ideal surfing spots for both beginner and highly experienced surfers.
The good news is that many different bays in St Barts are suitable for surfing depending on the season. The vibe on the island is chill and surf sports are usually not too crowded. What's not to like?
Best Time for Surfing in St Barts
Because of the island's geography, the best time to go surfing in St Barts is Mid-November through March. This is a time when the island sees North swells and plenty of point breaks that create workable waves are expected.
During the surf season in St Barts, expect to find 2-10ft surf on the NE exposed shores. Occasional 12ft faces can be found at Lorient.
It is also worth mentioning that occasional hurricane swells provide conditions for summertime surf on the island's SE exposed shores. All spots for surfing in St Barts are reef breaks. The swells are usually not very big but conditions can be very good with off-shore winds most of the time.
History of Surfing in St Barts
Surfing on the island of St Barts has been popular for quite a while. For those who don't know, some of the best pro surfers in the Caribbean are from St. Barts.
For instance, Mario Lédée was a french champ in the late 90's and made a pro career, while Dimitri Ouvre won several French and European titles and even a few pro events.
In more recent news, the twin brothers Noé and Thomas Lédée are starting their surf careers and are among the best young European surfers.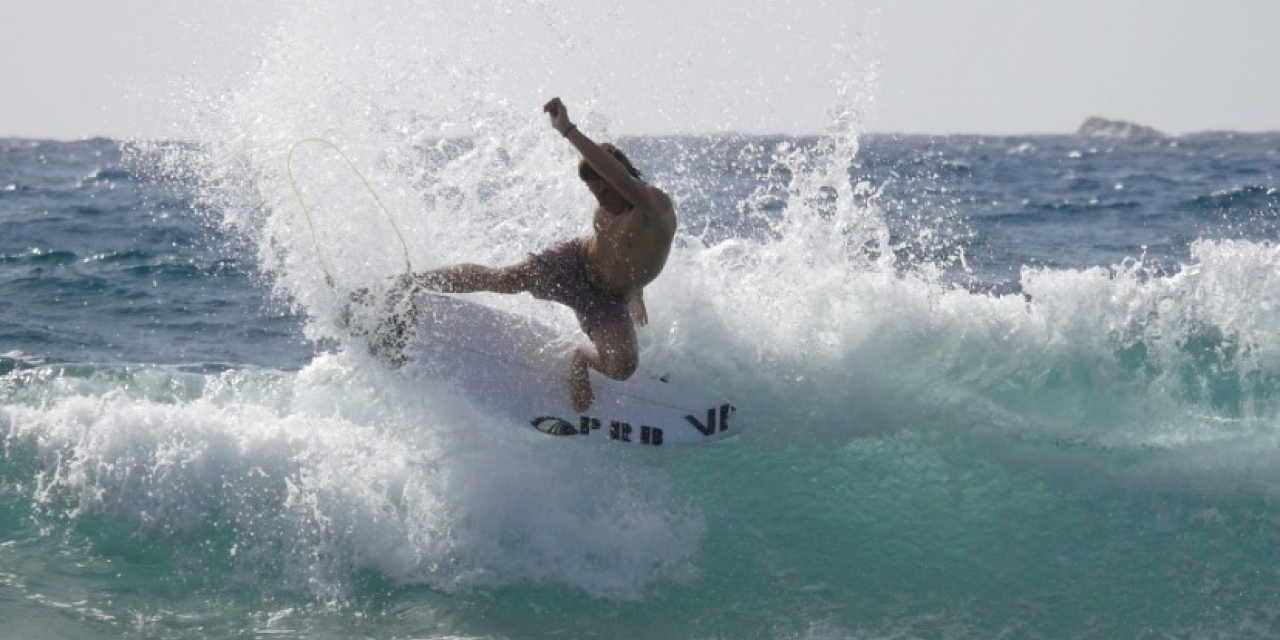 Best Spots to Surf in St Barts
There is no shortage of excellent surf spots in St Barts. Surfers of all abilities visiting the island and hoping to catch some good waves can look forward to a variety of surf spots including point breaks, reefs, and pristine beaches.
However, the most popular spots for a surfing experience in St Barts are Lorient, Toiny, Anse des Cayes, and Pointe Milou.
Lorient
Attracting both locals and tourists, Lorient is one of the most popular beaches in St Barts. Expect to see many waterfront villas, as well as a surf school where you can rent the necessary surf equipment and learn how to surf.
Make sure to call the club beforehand, as they are not always there.
Lorient is the most consistent surf spot on the island. It has two peaks. The one in front of the beach is more suitable for beginners, while the peak in the far left hand attracts more advanced surfers. Lorient works on North / N/E swells.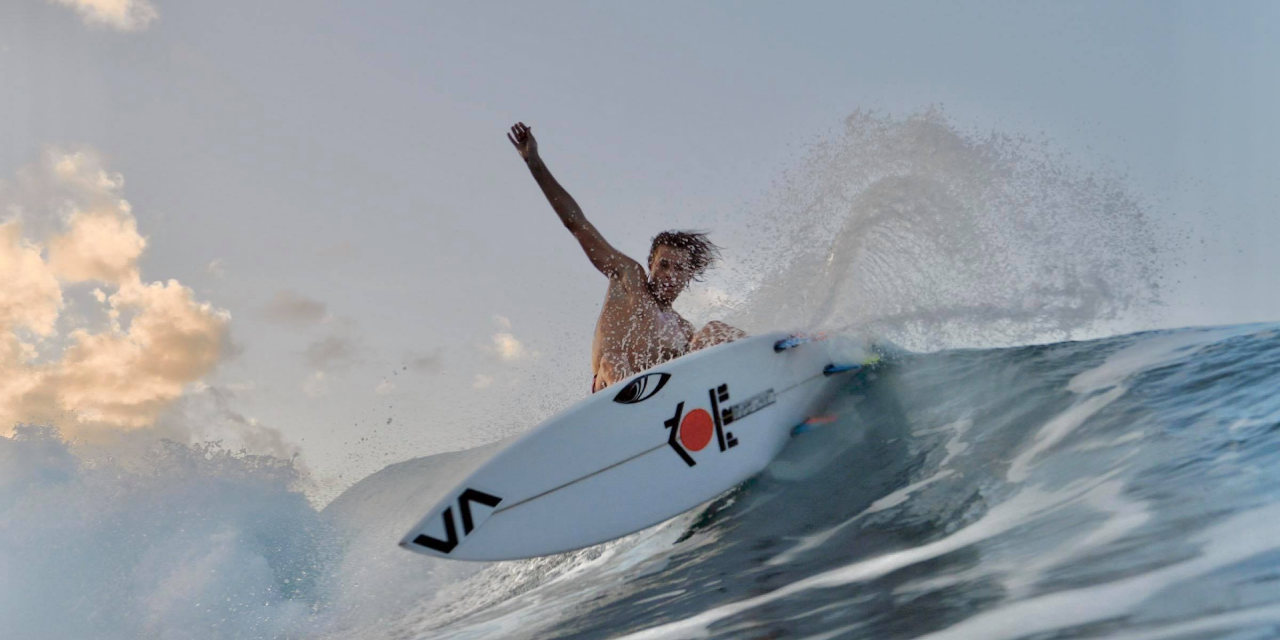 Toiny
Working on E / SE swells, Toiny is a point break ideal for experienced surfers. It is located north of Anse du Grand Fond and off the Pointe a Toiny on the southeast part of St Barts. It is the second most consistent spot on the island with a nice left hand wave.
Anse des Cayes
A popular St Barts beach just west of St-Jean, Anse des Cayes offers similar surf conditions as Lorient Beach. It may be less sheltered than other beaches on the island, but catching a good wave here is never really a problem.
It works on E / NE swells and can be quite fun, but often sees main east winds (les alizés).
Pointe Milou
Surfing enthusiasts will find Pointe Milou just northeast of Lorient. It is a reef and coral beach that is best suited for experienced surfers.
If you wish to see professional surfers riding the waves, make sure to check out this place. It is an excellent right hand point break that works on bigger North swells.
You will find the wave right in front of the popular Christopher Hotel that is famed for its on-site restaurant. Feel free to stop for a drink or some delicious local and international foods.
Surf Lessons & Equipment in St Barts
There is only one surf school on the island and it is located in Lorient. There, you will find David Blanchard, a local surf instructor who grew up on the island and runs a surf hut.
He offers lessons for visitors of all ages and abilities but also trains some of the most talented young surfers from St Barts.
You can also buy/rent gear at Hookipa surf shop in St Jean. Located near Villa Creole, this surf shop offers board and gear rentals, as well as other equipment for water sports. Expect to find a few options in Gustavia too.
A quick note for the advanced surfers who are planning to visit St Barts! It is recommended to bring your own surfboards, as the ones that can be rented on the island are more for beginner surfers.
You should keep in mind that the airlines that land in St Barts (Winair, St Barts Commuter) don't take surfboards, so it's best to take the ferry or a private boat when traveling with a surfboard.