Are you interested in buying a villa in St. Barts? If you feel ready to invest in this Caribbean paradise, there are some key points you should be aware of in order to optimize your property investment. Whether you want to set up your own residence or make a profitable investment, here are some tips and tricks for finding your dream villa in St. Barts.


Searching for your dream villa in St. Barts
St. Barts is a magnet for international celebrities and the wealthy. As a result, there is a high demand for luxury real estate, which drives up prices accordingly.

In addition, it's a small island and therefore by definition not expandable, and the conditions for building are increasingly restrictive. The property market in St. Barts has few available properties: don't expect to go on a house-hunting spree! It is therefore useful to target your search according to your needs and budget. Various types of properties are available, ranging from luxury villas to family properties.

To help you narrow down your search, list your essentials, such as the number of bedrooms, bathrooms, a garden, a swimming pool, etc. Be aware that the land is often hilly: this often allows for a beautiful view, but in contrast, a large garden in St. Barts is quite rare!

Finally, if you are making a rental investment, you should think about the organizational factors to be put in place: storage rooms for your personal belongings, easy access for the cleaning staff, the gardener or the swimming pool operator, access to a garage... Hence the interest in going through your local real estate agent, who will do all this work for you!

The perfect place to buy your villa
Despite its small size, the island of St. Barts is full of charming communities in which to live. Here is a brief overview, starting with the capital:


Gustavia
Located in the west of St. Barts, Gustavia is the largest town and is home to most shops and restaurants. Buying a villa in Gustavia allows you to enjoy a dynamic life in a heavenly setting. Shops, cafes and restaurants are plentiful and naturally attract plenty of tourists. It is worth noting that the capital of Saint-Barthélemy authorises the construction of a villa over the entire surface of the available land, allowing you to optimise your property.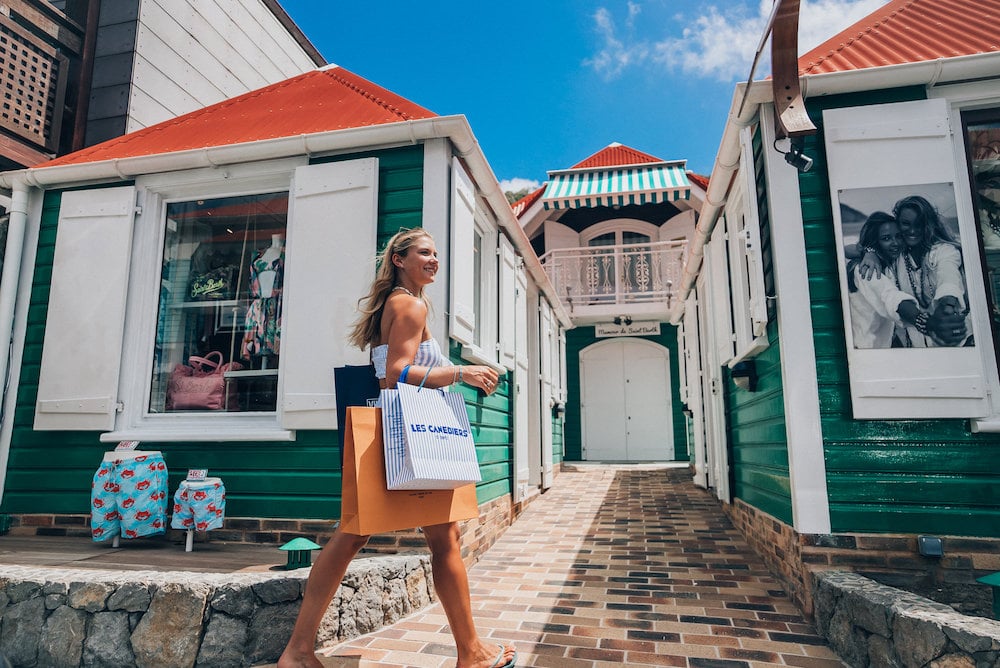 Saint-Jean
Second only to Gustavia in terms of activity, St Jean is in high demand for both rentals and sales. There is a beautiful beach, many high quality restaurants and shops located around the famous Eden Rock Hotel. St Jean is also home to the airport and the island's main supermarket. Buying a villa in St. Jean ensures a rental investment in high demand.


Gouverneur Beach
One of the most beautiful beaches in St. Barts, Gouverneur offers a magnificent picture. Wealthy homeowners have chosen to settle on this white sandy coastline bathed by a turquoise blue sea. Beautiful villas have been built here, offering breathtaking views of the horizon.


Grand Cul de Sac
The beaches of Grand Cul de Sac are characterised by their shallow waters, ideal for children. It is also a popular spot for board sports enthusiasts. Villas in Grand Cul de Sac stand alongside large hotels with private access to the beach.


Vitet
If you prefer to be at a higher altitude, the Morne de Vitet region is the right place for you. Located on the eastern part of the island, this commune is relatively undeveloped. It's the perfect place to live peacefully, out of sight and away from the hustle and bustle of tourism.

In addition, there is a wide range of building land available. Even at 286 metres above sea level, the sea is always present thanks to the magnificent views over the bay of Cul de Sac and Tortue Island.


Flamands
Are you looking to buy a villa with direct access to the sea? Take a look at the picturesque village of Flamands, home to the largest beach in St. Barts. Here you will find beautiful properties built right on the water's edge!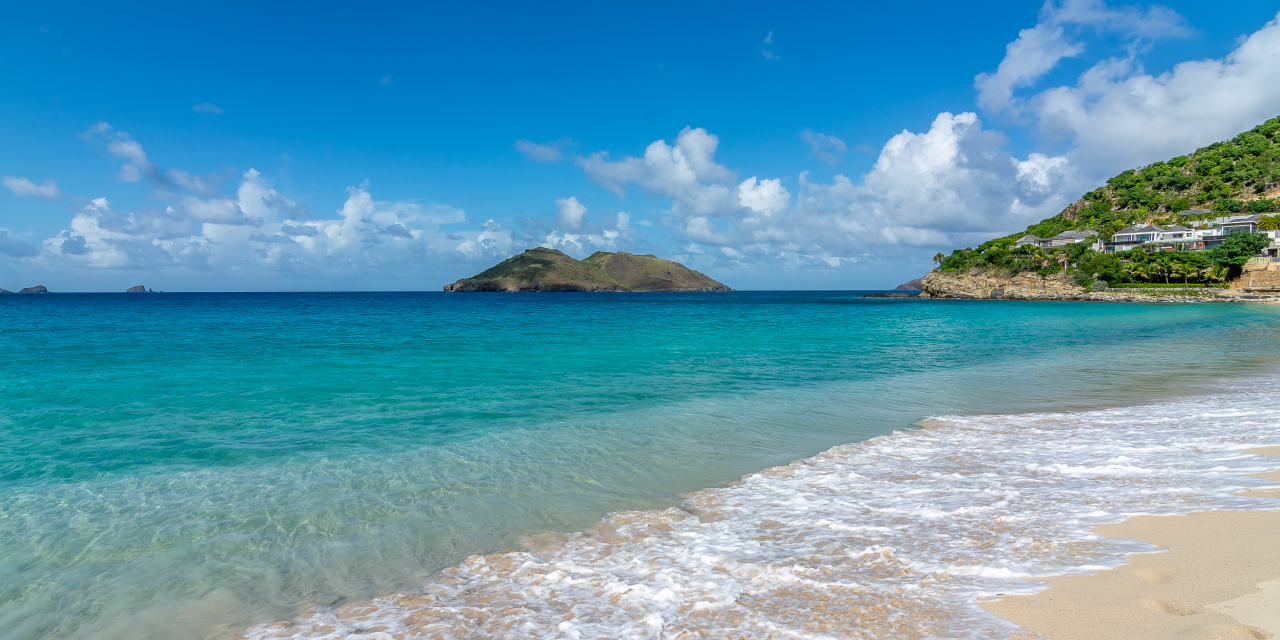 Corossol
Not far from there, the small village of Corossol always leaves a lasting impression on visitors. The charming authenticity of this traditional fishing port has captivated many. Perhaps you'll be tempted to buy a colorful house on the beach, superbly set in its environment!


Lorient
Benefiting from the appeal of Gustavia and Saint-Jean, the commune of Lorient offers a growing property market. The presence of the beach, which is popular with surfers, and the establishment of various commercial establishments contribute to its appeal.


Buying the villa
Which location is best for your priorities or lifestyle? How good is the road infrastructure and the distance to St. Barts airport? How can you be sure that the land is suitable for building and servicing?

Ask your real estate agent to help you answer these and other questions. In addition to the property expert, also use a local notary: investing in property is a complex process that can take time and involve a lot of paperwork.

If you are not local, you need trusted professionals. Finally, consider the different forms of ownership that are available for buying a villa: in your own name, as a SCI, as a SAS, via a family SARL, etc. A chartered accountant can also be useful in calculating the profitability of your investment, bearing in mind that St. Barts has no property tax to pay!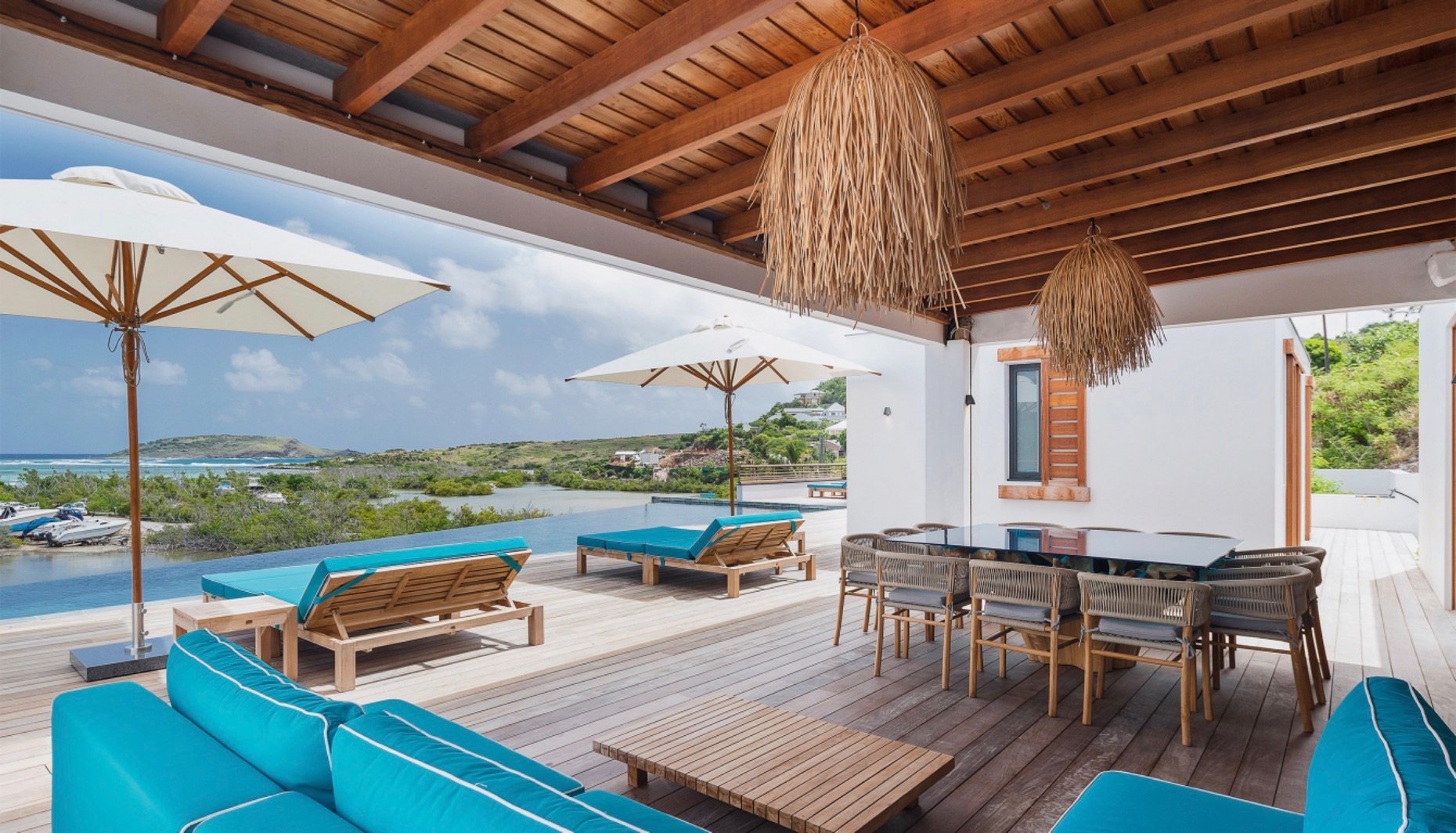 An estate agency will accompany you in your search
Corcoran St. Barts Real Estate is at your service to make it easier for you! Our experts are on hand to answer your questions, to help you choose between various options and to provide you with exclusive offers. The strength and breadth of the network allows us to access properties before they come on the market. In addition to having a thorough knowledge of the island's property market, Corcoran St. Barts:
can provide information on the properties available, listing their advantages and disadvantages;

can monitor new properties that match your selection criteria and exclusively inform you;

is also aware of the negotiation margins that are possible with the seller of a specific property.


If you're looking for a villa in St. Barts, your Corcoran St. Barts property consultant is the right person to talk to!

Purchasing a villa in St. Barthélémy can be an interesting investment, provided that you have the right support. The key to this is careful research and the right choice of qualified professionals. The Corcoran St. Barts real estate agency is at your disposal to assist you throughout the process: from determining your search criteria to the final signing of the sales agreement. To become a homeowner in St. Barts in the best possible conditions, contact our team of experts!