Foodies visiting the beautiful island of St Barts are in for a real treat. Thanks to its strong French roots, St Barts is home to some of the best dining establishments in the Caribbean. Whether you are craving fresh roast scallops, want to try lobster ravioli, or sample pan-fried foie gras, there is no shortage of amazing foods to try in St Barts.
Although the French flair is quite evident in much of the cuisine here, there are also a few lovely Italian and Thaï restaurants on the island. To help you decide where to go, here is a list of the best restaurants in St Barts.
Bagatelle
Bagatelle is located in the heart of Gustavia and offers lovely views of the Harbour. This brasserie is all about French cuisine and offers an extensive list of the world's finest wines and champagnes. What's on the menu ? Roasted Mahi filet will melt in your mouth, as well as Wahoo sashimi with yuzu. Thanks to its central location, Bagatelle is also a great place for people-watching and on week-ends nights it's a great place for a drink after night to start a party night.
Black Ginger
Located in the center of Gustavia, Black Ginger is the only Thai restaurant on the island and it is amazing. Born in Thailand, the head chef and sous chef at Black Ginger were trained by one of the best Thai chefs in the world, the famous Vichit Mukura. Therefore, it comes as no surprise that the restaurant offers delicious and 100% authentic Thai cuisine.
Try the sweet and sour scallops and shrimp with lemon or order black pepper mahi-mahi. As for the interior, a palate of red and black colors and Charles Eames chairs create a perfect setting for a memorable dining experience.
Bonito
Bonito is a place where you can spot celebrities. Therefore, it comes as no surprise that reservations are recommended. It's all about ceviche and fish dishes prepared by Chef Laurent Cantineaux at this elegant restaurant.
Bonito offers magnificent views of Gustavia's harbor and serves a wide range of tasty dishes like spiny lobster risotto, all kinds of ceviches, grilled tuna takaki, and sautéed sea bass. Shopaholics dining at Bonito can satisfy their shopping craving at the on-site boutique.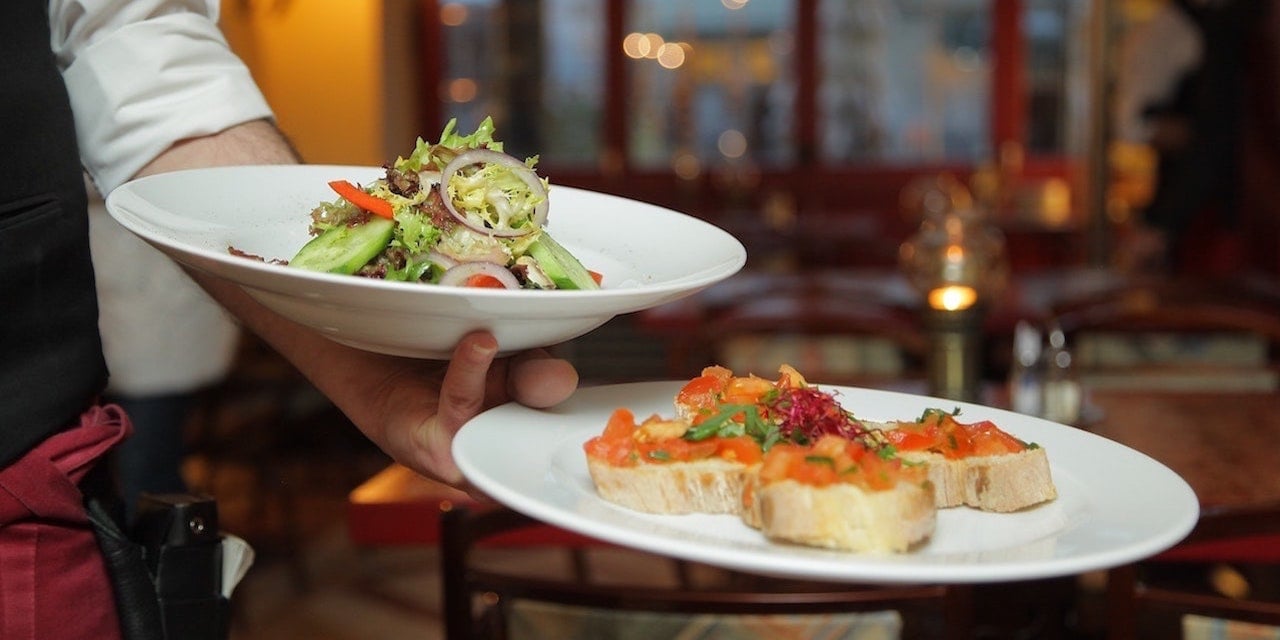 Eddy's
One of the oldest restaurants on the island, Eddy's is a place where both locals and tourists gather to enjoy traditional Caribbean cuisine. Located in downtown Gustavia, this lovely restaurant boasts a fairy-light-strewn garden that creates an ideal setting for a pleasant gastronomic experience. Try the codfish fritters, enjoy roasted tack of lamb with Indian spices, or go for wahoo with ginger sauce.
L'Esprit
Run by Jean-Claude Dufour and his wife, L'Esprit is an ideal choice for travelers looking for a high-end dining experience. The mushroom ravioli and the gambas are extremely delicious, as well as roast scallops, braised veal, and lobster ravioli. As for the interior, L'Esprit is set in an open-air tropical garden with flashy lights. It boasts a romantic vibe making it an ideal restaurant to visit with that special someone.
Fish Corner
Run by Johnny Laplace and Nicholas Lebon who own a fishing boat, Fish Corner in Gustavia is a small restaurant that focuses on fish dishes accompanied by fresh veggies. From octopus with a sauce vierge of olive oil and roast lobster to mussels and catch of the day, everything on their menu is extremely delicious and fresh. It is also worth mentioning that service at Fish Corner is swift and the food is reasonably priced.
Gyp Sea (new restaurant on St Jean Beach)
Welcome to Gyp Sea, one of the newest additions to the gastronomic scene on the island of St Barts. Located on Bay of St Jean, the restaurant has a beachfront location and is a part of a bohemian beach club alongside a rum bar and a boutique. In the restaurant, almost every dish is roasted, grilled, or smoked on the wood-fired grill. Some of the signature dishes include rock lobster, Jamaican-style jerk chicken, smoked rib, and grilled avocado salad.
L'Isola
One of the best restaurants in St Barts, L'Isola is located in the small town of Gustavia. If you are in the mood for some fine Italian dining and wish to enjoy authentic Italian dishes prepared with the finest imported ingredients from Italy, you've definitely come to the right place. Pasta dishes are amazing, as well as mains like thick veal chops topped with sage. Wine lovers will be happy to hear that the restaurant offers an extensive wine list with some of the finest wines from Sicily and Tuscany.
Nikki beach
You will find Nikki Beach on the smaller part of St. Jean beach. It is a renowned establishment that attracts a jet-set crowd and hosts everything from live music performances to New Year's Eve parties. As for the decor, expect to find all white plush sunbeds and teepees throughout the beach club.
When it comes to fine dining, Nikki Beach never fails to deliver fresh and tasty foods ranging from grilled lobster and local fish to chicken satay, creative sushi rolls, and slow-roasted rotisserie chicken. The selection of wines, champagnes, and cocktails is simply amazing here at Nikki Beach.
Orega
Orega is without a doubt one of the most popular restaurants in St Barts. Situated inside a historic house in Gustavia, this elegant dining establishment offers familiar French dishes with an Asian twist.
Greg and his entire crew are in charge of preparing mouthwatering dishes like bigeye-tuna tataki with ponzu dressing and spring onion, confit duck, and Mahi-maxi. Visitors with a sweet tooth should definitely try the restaurant's signature chocolate bombe.
Sandbar (Eden Rock hotel)
Head out to the white sandy beach of St Jean where you will find Eden Rock's famous Sandbar. The cuisine here is refined with top-notch dishes like sesame-crusted asparagus, salmon sushi with crispy rice, and pretzel-dusted calamari. The pizza from the wood-fired oven is definitely one of the must-order foods on the carefully curated food menu. If you wish to dine on the water's edge, enjoy spectacular ocean views, and try Mediterranean-inspired foods, Sandbar is the place you want to be.
Le Santa Fé
Pay a visit to the tiny town of Lurin on your way to Gouverneur Beach and stop for lunch or dinner at Le Santa Fé. Since the restaurant is located on one of the highest points on the island, the views are simply breathtaking. Le Santa Fé is not trendy and definitely not modern, yet has a romantic vibe and attracts a large number of hungry patrons throughout the week. On the menu, expect to find traditional French-Creole cuisine with dishes like grilled spiny lobster, snails with garlic butter, and dover sole.
Le Select
Visitors looking for a casual eatery with plastic chairs and a laid-back vibe should pay a visit to Le Select, a burger bar in Gustavia. Popular with locals and tourists who wish to take a break from fine dining, this eatery offers tasty cheeseburgers and cheap beers in their lovely tree-shaded garden. For those who don't know, Le Select is the oldest bar in Gustavia.
Shellona
Located right on Shell Beach, Shellona is a perfect place to catch that magnificent St Barts sunset, enjoy a refreshing cocktail, and have dinner. Shellona boasts a beach club atmosphere with live bands and DJs performing throughout the week. The food here is a blend of French and Greek cuisine with dishes like lamb kebabs and Torrijas.
Tamarin
Located close to Saline Beach, Tamarin is definitely one of the most beautiful restaurants on this list of dining establishments in St Barts. The restaurant features an expansive and nicely decorated garden with spectacular views of lily-pad-lined ponds. As for the food, it is absolutely delicious. Try pan-fried foie gras or go for marinated trout in a smoky broth with roasted rice. Marmitako seafood stew with tomato water is also worth ordering.