We are immensely pleased to announce that Happy Villa St Barth is now Corcoran St Barth, launching an affiliation that will allow us to serve our clients under one of the most trusted names in residential real estate.
Founded in New York City in 1973, Corcoran is an established leader in high-end real estate across Manhattan, Brooklyn, the Hamptons, and South Florida.
At present, the brand is enjoying a period of dramatic growth, with affiliates debuting in dozens of exceptional markets across the United States and beyond.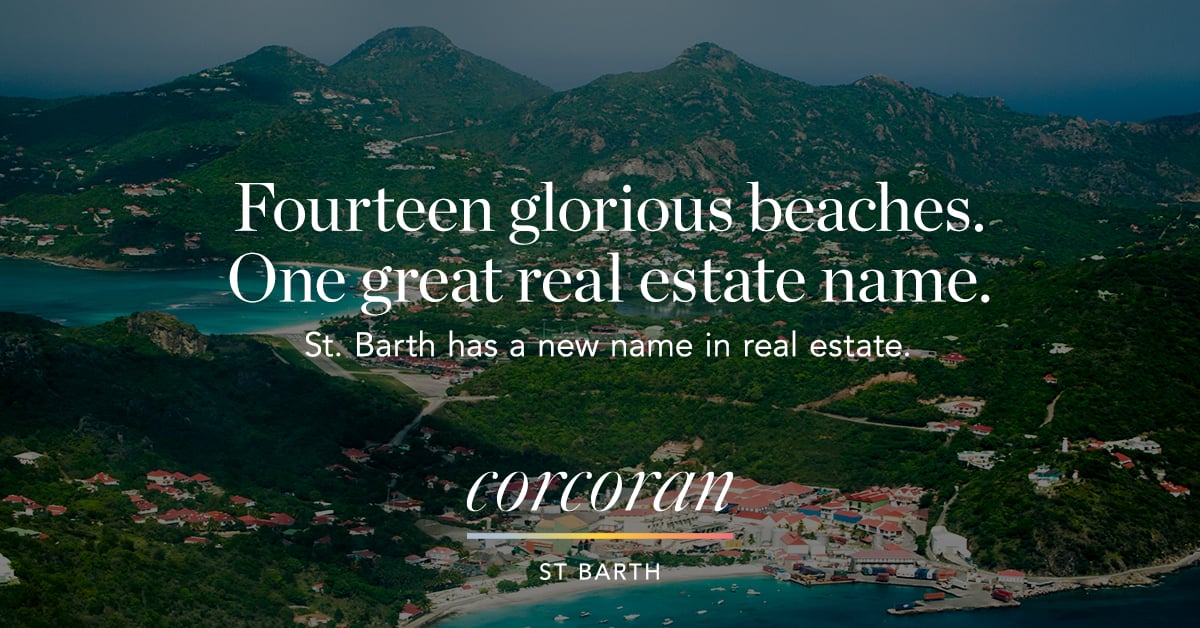 When we created Happy Villa St Barth nearly a decade ago, we had one aim: to redefine St Barth's vacation rental scene with fair and efficient marketing.
As Corcoran St Barth, we will advance this ambition as we leverage the global reach and expertise of a network of more than 5,000 real estate professionals in the geographic areas that matter most to St Barth.
Our Corcoran brand affiliation will further energize the growth of our rental business and accelerate the development of our sales department.
Our team will remain unchanged, and you will still find us in Gustavia at Les Hauts du Carré d'Or. The transition will be gradual, with a change of signage and website before the next season.
We are genuinely thrilled to share this auspicious announcement. Here's to St Barth, and here's to a bright future for Corcoran St Barth.