In addition to picturesque beaches with crystal-clear waters, stunning landscapes, and magnificent architecture, the island of St Barts is well-known for its music culture. During traditional festivals and music events, travelers visiting the island will have an opportunity to listen to songs in Creole and Caribbean melodies including reggae and calypso.
Since the island of St Barts attracts visitors from all over the world, expect to hear a wide range of international music styles on the island ranging from jazz tunes to popular western music. To sum it all up, music in St Barts offers something for everyone.
Tourists will find dozens of cool bars and nightclubs in the capital of Gustavia where they can dance the night away. There is also no shortage of music events and festivals in Saint-Barthélemy. Every January, you can look forward to listening to concerts by some of the world's most prominent classical, opera, ballet, and jazz acts.

Local Music in St Barts
Calypso
While visiting the island of St Barts, you will definitely come across some Calypso beats. What is Calypso, you ask? Well, this unique form of Afro-Caribbean music style dates back to the start of the 20th century, although its roots actually date back to the arrival of the first African slaves to the Caribbean islands. Since they were not allowed to speak to each other, the slaves decided to talk through songs.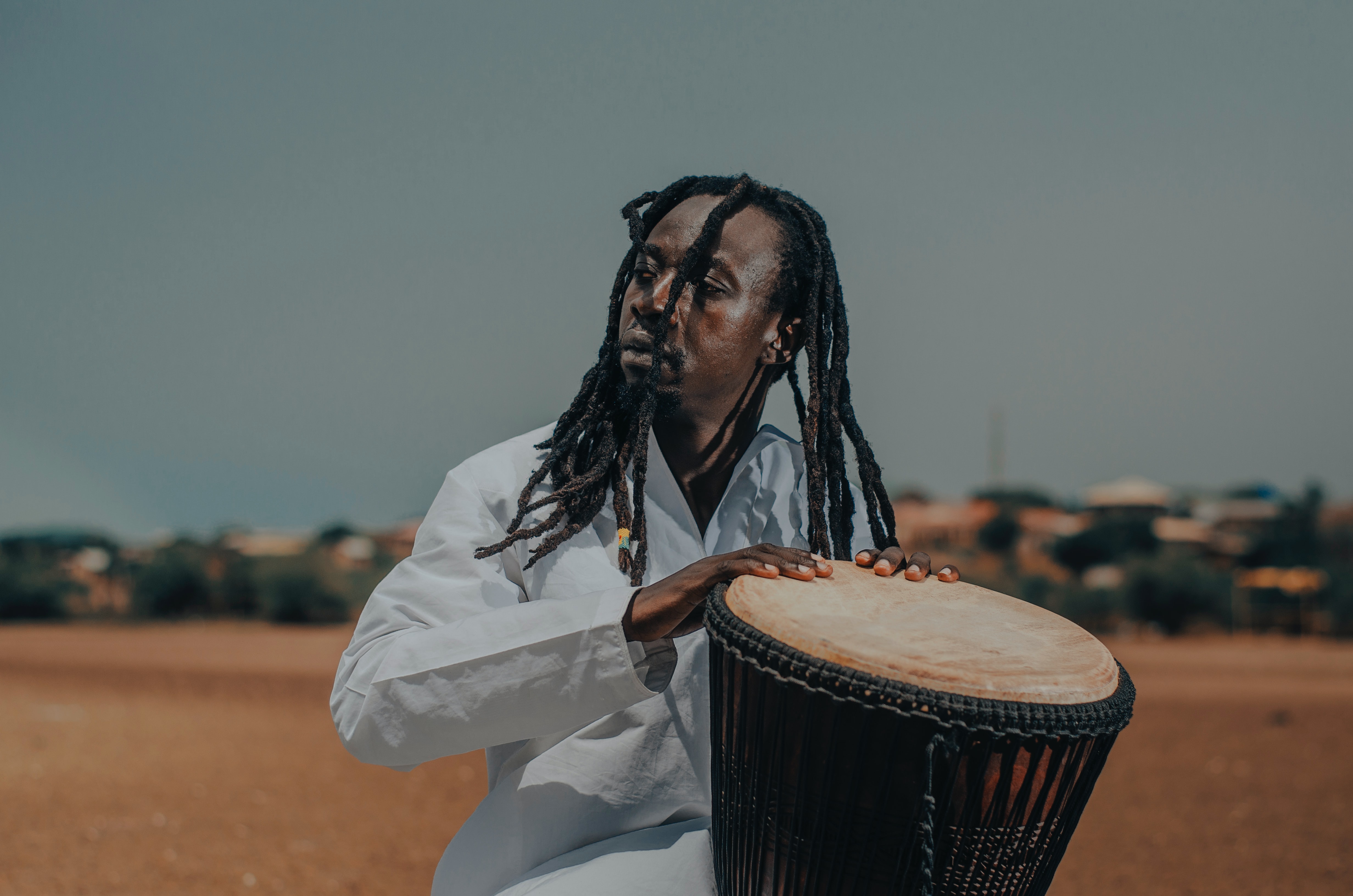 In Trinidad, the art form of Calypso was born. It is basically a mixture of instrument making, singing, and story-telling. As for the commercial version of Calypso, it became popular in the 1950s when international hits like Banana Boat Song by Harry Belafonte and Jean and Dinah by Mighty Sparrow were released. Today, you can hear Calypso music all across St Barts.
Reggae
International travelers visiting St Barts can also look forward to listening to some fine reggae beats while spending their vacation days on this picturesque island in the Caribbean. Expect to hear songs by famous reggae artists like Bob Marley, Jimmy Cliff, Desmond Dekker, Peter Tosh, and Jacob Miller in bars and restaurants across the island of Saint-Barthélemy.
The Most Common Styles of Music in St Barts
Caribbean music
Caribbean music is without a doubt one of the most popular music genres on the island. Many beachfront bars are playing relaxing Caribbean tunes throughout the day. You can also attend a bunch of Caribbean-themed music events while vacationing on the island.
Jazz
Jazz lovers will be delighted to hear that Jazz is a popular music genre in St Barts. Besides restaurants and bars that play jazz tunes, the island hosts an annual festival where many international jazz musicians are soloists perform every year.
Music From all Over the World
Like we mentioned before, St Barts attracts diverse crowds from all across the globe. Therefore, it comes as no surprise that music from all over the world can be heard on the island. Whether you wish to listen to blues, dance the night away to electric beats, or sway your hips to RnB tunes, there is no shortage of music styles that can be heard in St Barts.
Highlights of Events with Music from St Barts
October 9, Abolition of Slavery on the Island
St Barts is steeped in history. Part of the French Kingdom in the 17th century, taken over by the British in 1758, and then given to Sweden in 1784, the island of St Barts has a colonial past. Slavery was abolished on October 9 in 1847.
Originally, Abolition Day was celebrated on May 27th, but the government in St Barts decided to move this public holiday to October 9. Join the islanders and celebrate this public event together with the rhythms of local Caribbean music ranging from reggae to calypso.
St Barts Music Festival in January
St Barts Music Festival is without a doubt the biggest music event on the island. Since 1985, the island of St Barts has organized this fabulous performing arts festival every January. You can look forward to a few nights of amazing dance performances and live music at the St Barts Music Festival. The line-up is always great and includes some of the finest international opera, ballet, jazz, and classical acts.
You will have a chance to see singers from the New York Opera and La Scala in Milan, symphony orchestras from London and Paris, and dancers from the American Ballet Theater of New York City and the Boston Ballet at the St Barts Music Festival.
After the music shows, you will probably spot some of the performers enjoying local and French cuisine at some of the best dining establishments in St Barts. Others, you will find dancing the night away to some cool calypso and reggae tunes in local bars.